What To Bring To Your Road Test
There's nothing quite like showing up for your road test and realizing you're not prepared, especially if you've waited a long time for your appointment. ICBC – What to bring to road test? It's a common question and we will get into the details right now.
For more information about the ICBC road tests, check out the difference between class 5 and 7 road test, get the best road test tips, or check out the knowledge test.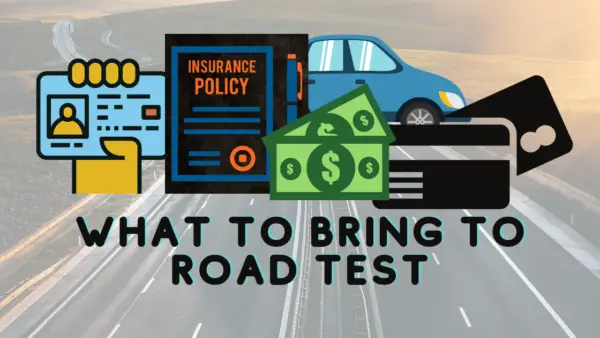 When you go for your ICBC road test, be sure to bring the following
Accepted ID
Fee for your road test
Valid insurance and registration documents
A safe vehicle
1. ICBC What To Bring To Road Test – Accepted ID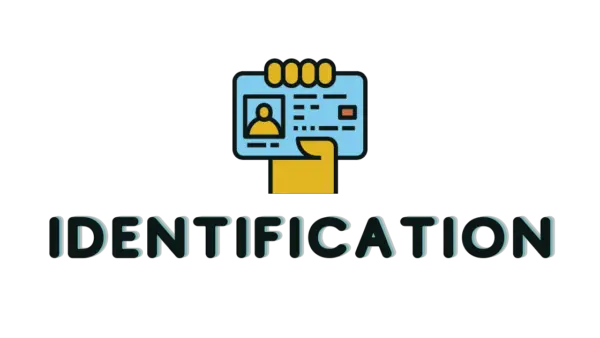 You'll need to bring two pieces of ID: one primary & one secondary.
Examples of Primary ID For ICBC Road Test
B.C. driver's licence or learner's licence
B.C. photo services card
​Combination driver's licence and BC Services Card
B.C. identification card (BCID)
Canadian birth certificate
Canadian citizenship card/certificate
Canadian passport
Canadian immigration identification record
Identity card
Permanent resident card (previously Canadian record of landing)
Secure certificate of Indian Status
Student, work, visitor, or temporary resident permit (IMM1442)
Accepted Secondary ID For ICBC Road Test
Secondary ID may be expired for up to one year except *passports.
Bank card (both your imprinted name and signature must appear on the card)
Birth certificate from foreign country
Canadian Forces ID
Correctional service conditional release card
Credit card (both your imprinted name and signature must appear on the card)
Department of National Defence 404 driver's licence
Driver's licence (Canadian or U.S.)
Employee ID card with photo
Foreign Affairs Canada or consular ID
Health card issued by a Canadian province or territory. Your name must be imprinted and include your signature and/or photo. (health cards with a signature to acknowledge organ donation are not accepted)
Certificate of Indian Status
Nexus card
Parole certificate ID
Passport (Canadian or foreign, including U.S. passport card). *not accepted if expired
Pleasure craft operator (Boating licence – Canadian)
Police identification
Possession and Acquisition Licence (PAL)
Social insurance card (newer cards without a signature strip are not accepted)
Student card (school ID)
2. Fees For ICBC Road Test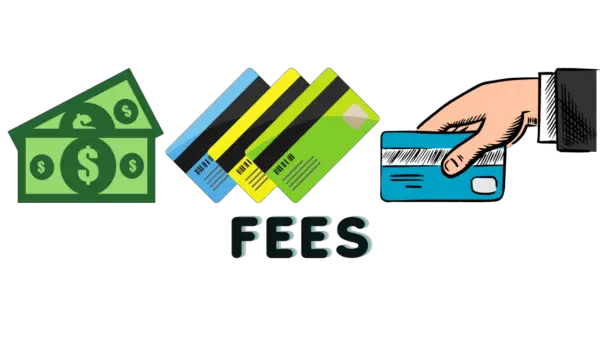 ICBC driver licensing offices accept the following forms of payment
Cash
Visa
Mastercard
American Express
Debit cards
Personal cheques
ICBC Fees For Driver's Licenses
ICBC fees for driver's licenses and road tests are separate. So, before your road test you will need to pay for the road test. And after the road test, you will need to pay for your new license when you pass.
5 year license renewal – $75
5 year license renewal for seniors 65 and older – $17
Replacement license if lost or stolen, or upgrade – $17
First 2 year license for non-learner drivers moving to BC – $31
First 5 year novice license – $75
2 year license reinstatement – $31
Fees For Knowledge Test & Learners License
The fee for all knowledge tests – $15
Retests after learner expires – $15
Seniors 65 years and older – Free
Class 7 or 8 photo learner's license, including renewal or replacement – $10
Road Test Fees
Class 7, 8 GLP Graduated Licensing Program – $35
Class 7,8 GLP Graduated Licensing Program Seniors 65 and over – Free
Class 5, 6 – $50
Class 5,6 Seniors over 65 – Free
Motorcycle skills test – Free
House trailer endorsement – $50
Commercial Road Test Fees
Class 1 – $60
Class 2, 3 – $50
Class 4 Restricted – $40
Class 4 Unrestricted – $40
Heavy trailer endorsement – $50
Pre-trip inspections with commercial road test – Free
Pre-trip inspection with air brake, separate from road test – $20
Medical Exam Fee
Class 1, 2, 3, 4 – $28
Class 5 with endorsement 18, 19, or 20 – $28
Voluntary workers commercial license – Free (Restrictions apply)
3. ICBC What To Bring To Road Test – Valid Insurance & Registration Documents
Check your license plate to make sure your insurance is up to date with the correct stickers. Make sure you have your paperwork inside the vehicle. And, make sure you're allowed to drive the vehicle based on the insurance and ownership details.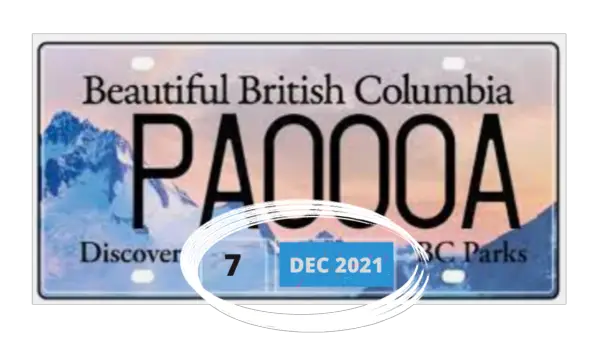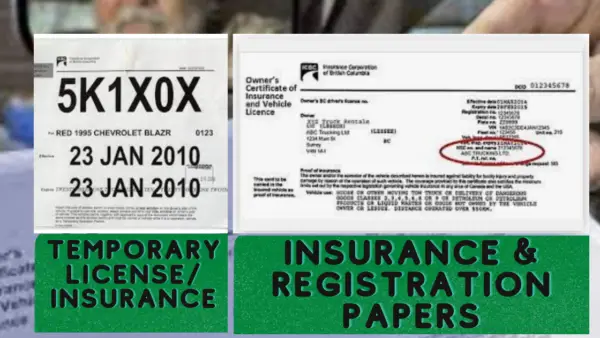 4. ICBC What To Bring to Road Test – A Safe Vehicle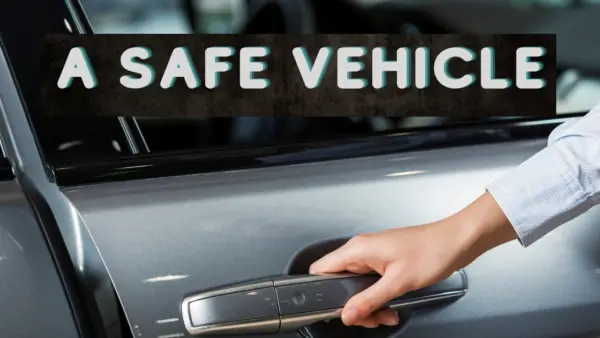 Vehicle Safety Checklist
Bring a safe, reliable vehicle for your road test
The vehicle's interior must be clean
The vehicle must be scent-free
The vehicle must be free of anything that might affect health and safety
Top 11 Reasons Why ICBC Road Test Gets Cancelled Due To Vehicle Issues
Windshield or windows that are cracked or illegally tinted
Dash warning lights (air bag, brake light, battery/alternator light) that affect the safe operation of the vehicle (I think they let the 'check engine light' slide but don't quote me).
The seat belts are frayed or not working
The brake lights on the vehicle, signal lights or headlights are not working
Brake lights, signals and headlights have badly cracked or missing lenses
The vehicle isn't properly licensed or insured
The vehicle has unsafe or illegal modifications
The horn doesn't work
The tires are in bad shape
The doors and/or windows aren't working (for example, the door only opens from the outside)
Gas tank (or electric charge) too low
Motor Vehicle Safety Recalls Database
Check out this site here to enter your vehicle and find out if it has any recalls through Transport Canada.
ICBC What To Bring To Road Test – No Extra People
Extra Passengers Are Not Invited
Only the driver and the driver examiner are allowed on a road test
No one else is allowed into the vehicle including translators, children or infants
ICBC What To Bring To Road Test – Service Animals And Pets On The Road Test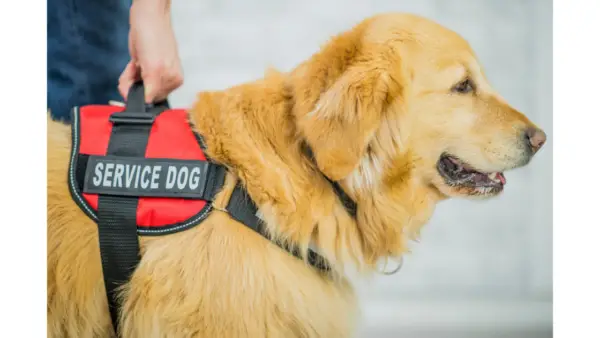 Check out what kinds of furry friends you can bring with you to the ICBC road test
Guide dogs are allowed on a road test and in driver licensing offices
Service dogs are allowed on a road test and in driver licensing offices
Pets are not permitted on a road test or in driver licensing offices
Emotional support animals aren't permitted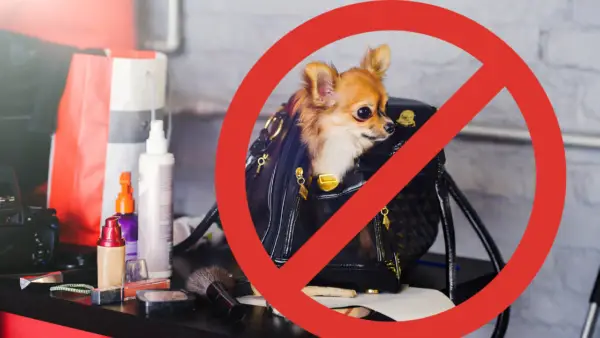 Your road test might be cancelled if your vehicle isn't safe. For example, if the seat belts aren't working. If your vehicle doesn't meet legal requirements, the test may be cancelled on the spot.
ICBC What To Bring To The Road Test – A Canadian Licensed Vehicle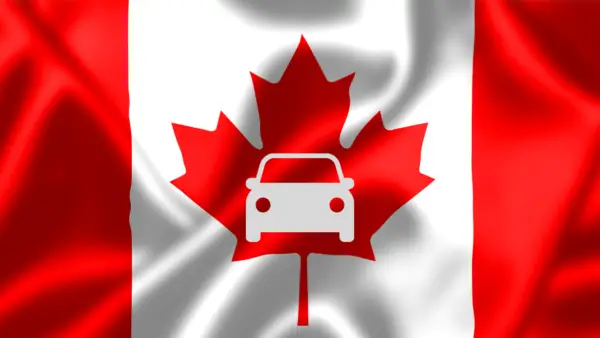 Vehicles Must Have Canadian License Plates
The vehicle you use for your road test must have Canadian plates.
You can bring any vehicle that you have permission and insurance to drive. This may or may not be your own car.
There are some options for renting a car or using a car sharing co-op if you don't have a vehicle lined up. ICBC does not provide any vehicles.
ICBC What To Bring To Road Test – Using a Vehicle From Car Sharing Co-op or Company
If you plan to use a vehicle from a car sharing co-op or company for your road test, that's fine. If you are not the named member, you have to provide a letter from the company authorizing you to use the vehicle for the ICBC road test.
This letter must be written on original letterhead, dated, and signed by a representative of the company. You'll need a new letter for each road test attempt.
ICBC What To Bring To Road Test – Audio, Video, GPS On Your Road Test
Video, audio and other recording devices can't be used during the road test. GPS and other navigation systems have to be switched off. If you use these devices, your road test may be cancelled.
You are allowed to use your car's back-up camera, but only as a supplementary tool. Examiners will still expect you to turn your head and look backwards while you are driving backwards.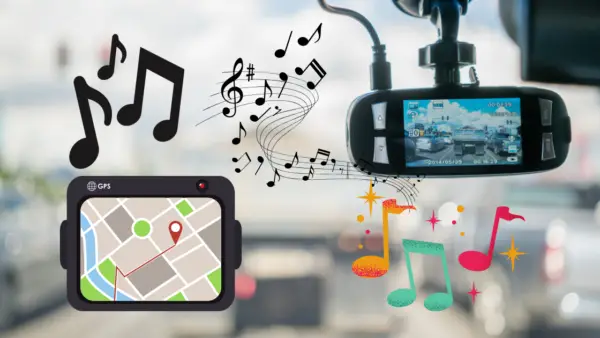 Conclusion
ICBC will accept any kind of money you have. So remember your wallet, your current I.D. and make sure your vehicle is in good shape and has the proper insurance and paperwork.
ICBC has recently changed their insurance model, so it may be good to check and make sure you're allowed to operate the vehicle you're going to use. You can check with any auto plan broker to add, remove, or update drivers on the vehicle's insurance policy.
You will pay separately for your road test and driver's license, so if you're using a check, make sure to bring 2 of them.
Making sure these things are all in place will help make your road test experience go smoothly. You can read here about one student driver's road test experience that was not-so-smooth, but they offer their advice to everyone.
And if you haven't already, check out the epic road test tips article, class 5&7 road test differences, and options for new drivers to rent a car or use a co-op, if you need to grab a vehicle for your test. Make sure to subscribe to our new YouTube channel for fresh videos. All the best on your fun and exciting road test!