ICBC Knowledge Test Practice 2022
The ICBC knowledge test is basically a multiple-choice touch-screen kiosk test that you need to pass in order to qualify to get your 'L' (Learner's license). It's the first step to getting your driver's license. The test is done at an ICBC location. You need to get 40 out of 50 questions right.
This test is to ensure that new drivers have a basic understanding of road rules – and safe driving behaviors – before they start driving with their supervisor. The minimum age to apply is 16. You can get your learner's on your 16th birthday.
Knowledge tests are currently being done by appointment only (no walks ins). You'll also need to pass a vision screening test before you can get your learners. Check out a related article: What is the Graduated Licensing Program? or British Columbia Driver License & Vehicle Guide.
Table of Contents
What Is The ICBC Knowledge Test – Introduction
This knowledge test is your ticket to start driving. After you pass the ICBC knowledge test, you'll be given a "paper license" which is temporary. Your driver's license will arrive in the mail in usually around 10 business days. If you don't pass your test, you'll need to wait and study at least seven days before your next test. There will be a fee every time.
If you need to brush up on the L & N restrictions with ICBC, check out my full article ICBC L&N Driver Restrictions – Summary and Bottomless FAQ to get all of the details.
ICBC Knowledge Test – Road Signs Test
You can also practice your road signs with this road signs practice test online.
Also, check out these related articles which can also help you to prepare: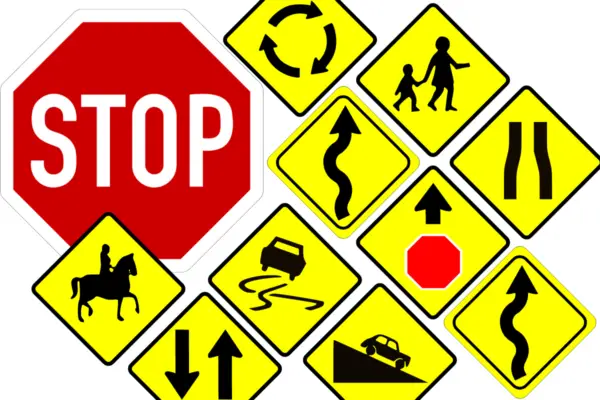 ICBC Knowledge Test Practice Online
Several years ago, ICBC launched a new and improved online practice knowledge test.
The new update features compatibility with more devices. In addition, link to specific pages from the drive smart manual when you get a question wrong.
This way, studying, and brushing up on what you got wrong is much quicker and easier.
Click here to go directly to the online ICBC practice knowledge test.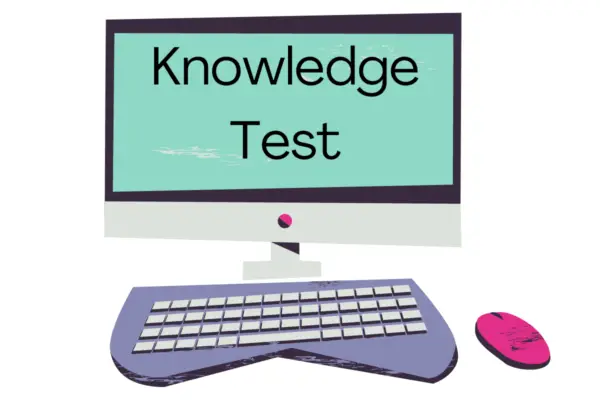 Can I Take ICBC Knowledge Test Online?
You can practice for the ICBC knowledge test online, but you'll have to take it at a local ICBC location. There is a long history of people cheating on this test, so they need to keep an eye on people. ICBC keeps an eye on people cheating via cameras and other methods.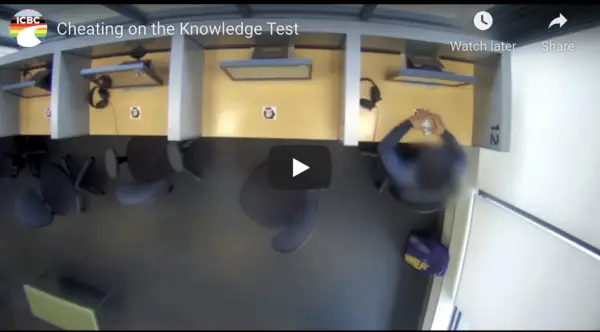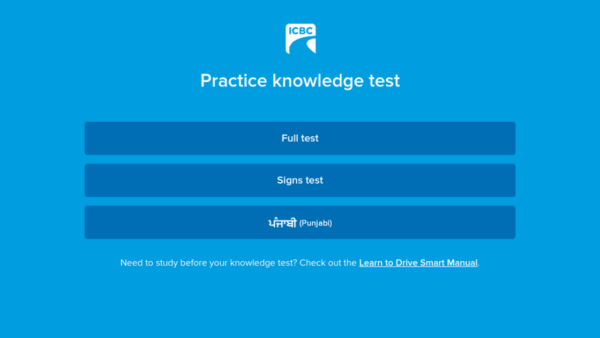 ICBC Knowledge Test Practice In Punjabi
Yes, the online knowledge practice test is available in Punjabi.
Just click here to go directly to the test, and select the Punjabi option.
Available Languages For The Test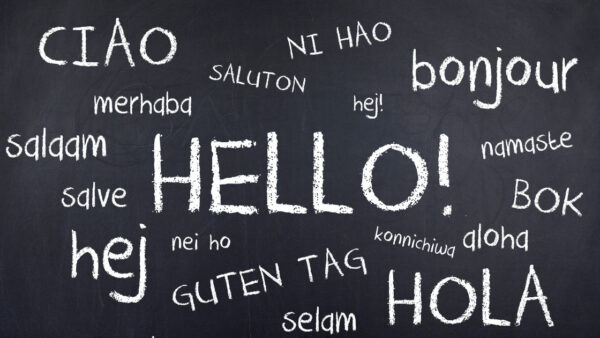 Is the actual knowledge test available in Punjabi?
Yes, The ICBC Knowledge Test Is Available In The Following Languages
English
Arabic
Cantonese (with traditional Chinese writing)
Croatian
French
Farsi
Mandarin (with traditional Chinese writing)
Punjabi
Russian
Spanish
Vietnamese
ICBC Knowledge Test App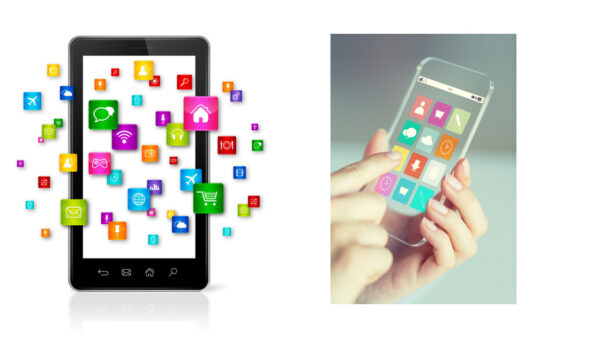 Is there really an app for that? Yes, yes there is a free app for practicing the knowledge test.
I haven't had a chance to check it out myself. Looks like it's available for Apple users and Android.
But hopefully, it helps people to practice for the knowledge test while they're out and about, perhaps while on the bus or sky train.
Street Sense App
Check out this Street Sense App, too. It can help you prepare for the knowledge test. This is a hazard perception training app. It can help you identify some of the common hazards that people often miss when driving. You can also read our hazard perception guide.
It will immerse you in different driving scenarios and situations that appear similar to real driving conditions in beautiful British Columbia. In addition, you'll have the chance to practice scanning and identifying hazards.​
Motorcycle ICBC Knowledge Test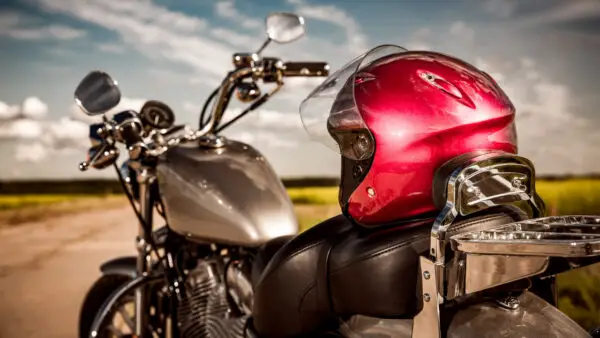 The knowledge test for getting your motorcycle license consists of 40 multiple-choice questions. It will take you about half an hour, but you can take your time and take longer if you need.
Questions are based on the Learn To Ride Smart Manual. So be sure to study and read up.
The test is available in the following languages:
English
Arabic
Cantonese (with traditional Chinese writing)
Croatian
French
Farsi
Mandarin (with traditional Chinese writing)
Punjabi
Russian
Spanish
Vietnamese
ICBC Knowledge Test Book PDF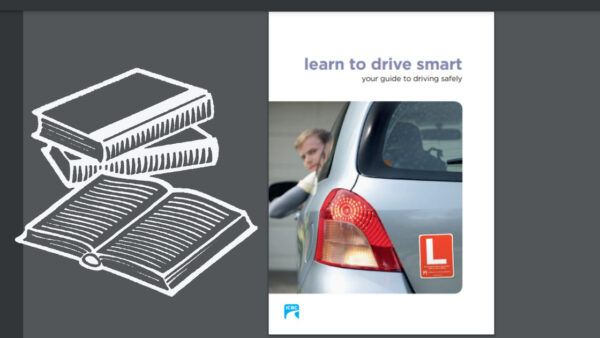 The knowledge test is based on the Learn To Drive Smart Manual.
It's available via the Apple app store (free), as an ePub file for Android, downloaded as a PDF file, or simply viewable online.
ICBC Knowledge Test Book Appointment
Book your appointment for the knowledge test here.
ICBC Knowledge Test Fee
How Much is the BC Knowledge Test?
The fee for every knowledge test is $15 for each attempt, including re-testing after the learner's license has expired
Seniors 65 and above are FREE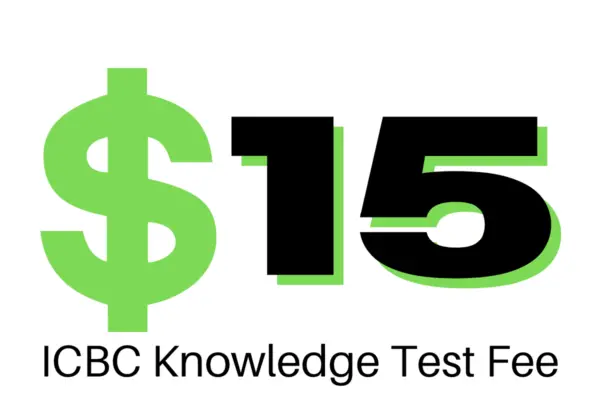 ICBC Knowledge Test Locations
ICBC has many locations you can do your knowledge test at. You can do it at any ICBC driver licensing office.
Check out their interactive map here to find a location close to you.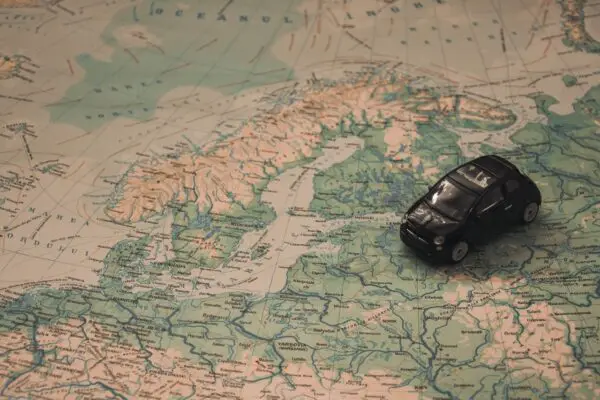 How Long Will It Take?
ICBC indicates that, on average, it takes people about 26 minutes to complete the knowledge test. But if you need more time, don't worry because there is no time limit. Just make sure to get there one hour before the office closes so that you don't run out of time in that way.
Difficult Questions on the ICBC Knowledge Test
If a question seems difficult, don't panic. There is a skip feature that will allow you to skip a difficult question up to two times during the test. If you don't understand what the question is asking, you can ask the staff to explain it to you and they will help.
Definitely skip a question if you aren't sure about the answer. If you get a certain number of answers wrong, the test will end. So, take advantage of that feature because it's not guaranteed you'll have to answer that same question later.
If you get stuck on a question make sure you use the 'skip' button. It shuffles the question to the end of the test. If you do well you may not even see that question again!

ICBC
Reading Difficulties
If you have reading difficulties, there are several options. You could bring headphones or borrow ICBC headphones and listen to the questions on the knowledge test in 11 different languages. Or, staff can help to read and explain the questions to you.
People With Disabilities
If you have a disability where you think you may need some kind of assistance for taking the ICBC knowledge test, call the ICBC driver licensing office ahead of time. They'll work with you to make sure you'll have what you need. Staff is there to explain difficult words and phrases. Or if listening to the questions with headphones can help you, you can do that too.
ICBC Class 4 Knowledge Test Book PDF
If you're studying to get your Class 4, you'll need to study a different guide from ICBC. The Driving Commercial Vehicles book is bigger, but you can stick to the Class 4 section.
Reference
Read more:
Author Profile
Carmen became a driving instructor in beautiful North Vancouver at the age of 22 due to some crazy people who agreed to hire her. After that, there was never a dull moment teaching many different folks from many different places how to drive using automatic and standard vehicles and a minivan.