Class 7L ICBC L Driver Restrictions
Welcome to ICBC L driver restrictions. A Learner is a new driver who has either never driven before, has driven a small amount, or has infrequently enough to be needing another Learner's license.
These are the most inexperienced drivers. Passing the knowledge test with ICBC, – which includes a road signs test – is required to 'get the L.' Check out my knowledge test blog for all the details. Related: How long does it take to learn how to drive?
L Driver Restrictions Snapshot
Supervisor age 25+ with a valid Class 1, 2, 3, 4, or 5 license Supervisor must sit beside you in the front passenger seat
Display the official L sign on the back of your vehicle
Zero alcohol or drugs in your blood when you drive
Limit of one passenger in addition to the supervisor
No hand-held or hands-free cell phones or other electronic devices while driving
No driving between midnight and 5am
Electronic Devices Class 7L BC
For Both 'L' & 'N' :
No hand-held cell phones or other electronic devices
No hands-free cell phones or other electronic devices
Do not touch, operate, hold, or adjust your phone
Bluetooth with the wireless headset is not allowed
Using a speakerphone that can be operated with one touch or voice commands is not allowed
Do not program a GPS system
You can not select music from your cellphone
Do not wear earbuds
Connecting your cellphone or hand-held device to play music on your in-vehicle audio system is not allowed
While you are driving…
*Keep in mind, these L driver restrictions laws are for when you are driving.
It's okay if you want to safely pull over and park, and then connect your music for example. Just do not even think about touching any of the above while driving.
These laws are in effect even when you're stopped at a red light, or stuck in bumper-to-bumper traffic not moving at all because technically you are still "in control of the vehicle" at that time.
Can L Drivers Listen to Music?
Yes, you can listen to music while driving if you have your Class 7L or 7N. But, you can't use electronic devices while driving. In other words, set up your music before you drive.
Then, put it away. Do not touch any electronic device whatsoever while driving. Or, just use the radio or CD player if those are options in your vehicle.
You Must Prominently Display The Official L Sign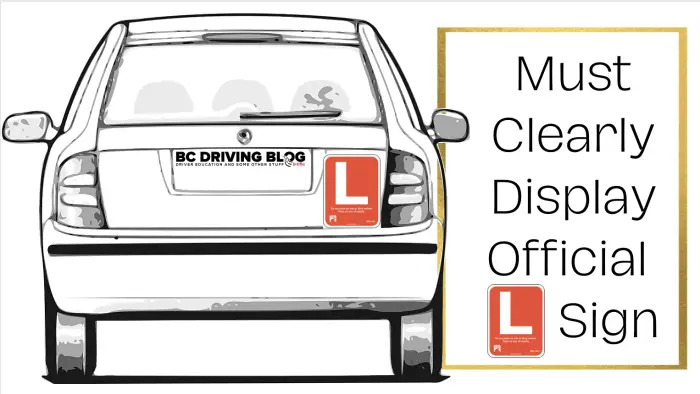 Your L sign needs to be clearly visible
Do not hide it half behind your license plate
It is supposed to let drivers around you know to be a little more patient
If you're driving a trailer, put the 'L' sign on the back of the trailer where people will be able to see it; not on the back of the truck/vehicle where no one can see it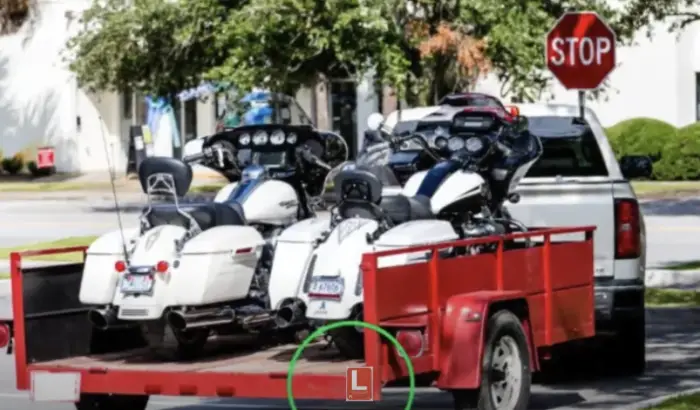 L Driver Restrictions – Driving lessons and the L sign
If you're going for driving lessons with a driving school, you don't need to put the L sign on the car.
That's because driving school cars are required to have big signs. These signs say 'student driver' attached to the back of the car for people to see. You can always add the sign if you like.
L Driver Restrictions Zero Drugs & Alcohol
For both L and N drivers, there is a strict zero alcohol & drug tolerance law. It is task enough to be an inexperienced driver in this world nowadays. There is no way that any amount of drugs or alcohol will help anyone. That means zero alcohol, zero THC, and zero cocaine and other drugs.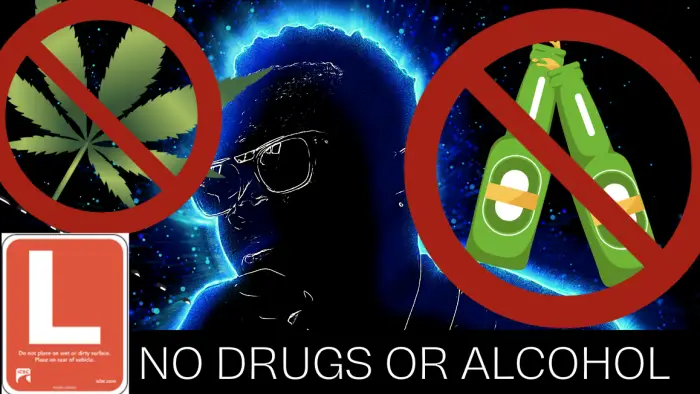 What Vehicles Can L Drivers Operate in BC?
Class 5 or 7 (novice 7L & 7N) license holders are allowed to operate passenger vehicles that have 2 axles (read about what an axle is on Car & Driver), such as:
Cars & vans
Construction & utility vehicles (2 axle max)
Light trucks
Limited-speed motorcycles or ATVs (all-terrain vehicles)
Any motor home (may exceed 2 axles) not equipped with air brakes (How Stuff Works)
3-wheeled vehicles; does not include 3-wheeled motorcycles (trikes) or motorcycle/sidecar combinations
Class 7 Learner L Driver Restrictions: Your Required Supervisor
When you have your Class 7 'L'
Your supervisor must be at least 25 years or older (or any age if they are a licensed driving instructor)
The supervisor must hold a valid driver's license, other than a learner's license or Class 7, of a class that permits the operation of the motor vehicle category
'N' New drivers can not supervise 'L' drivers
Must sit in the front seat beside the driver
Hopefully, your supervisor is not quite as serious as this guy… —>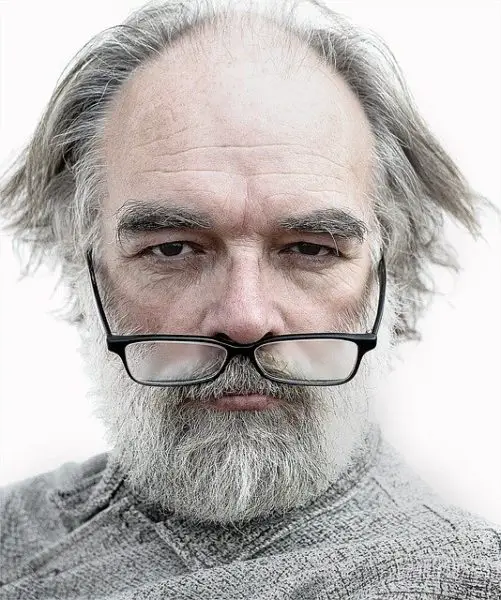 Smoldering intensity.
Can an L driver drive with an N driver?
No, New drivers (Class 7N) can not be supervisors for Learners (Class 7L). Supervisors must be at least 25 years old with a Class 5, 4, 3, 2, or 1 license, and must sit in the front seat, beside the driver.
L Driver Restrictions: Permitted Driving Hours
ICBC permits you to drive between 5 am and midnight only, with the L.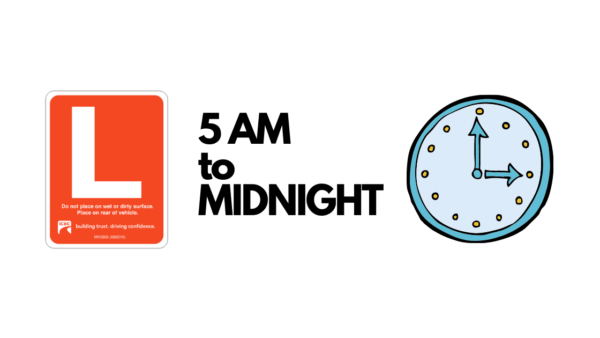 Length of 'L' Phase BC
This 'L' stage lasts for at least 12 months, after which time you can take your 'N' Road Test. If drivers don't behave, their L phase can last much longer.
ICBC has set the 'L' driver's license to be valid for 2 years. You can renew it by re-taking the knowledge test if it does expire.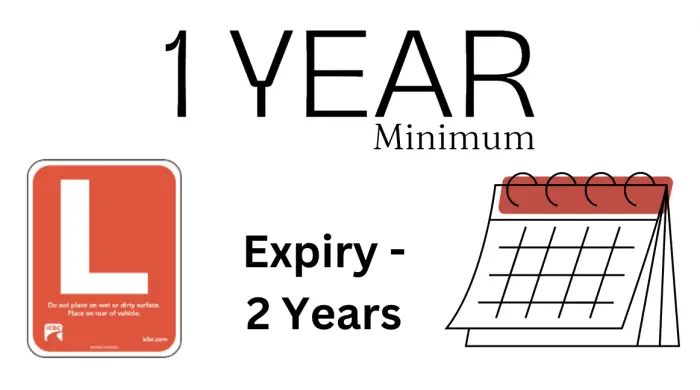 How Many Passengers With 'L'?
Maximum 3 People In The Car In Total Including The Driver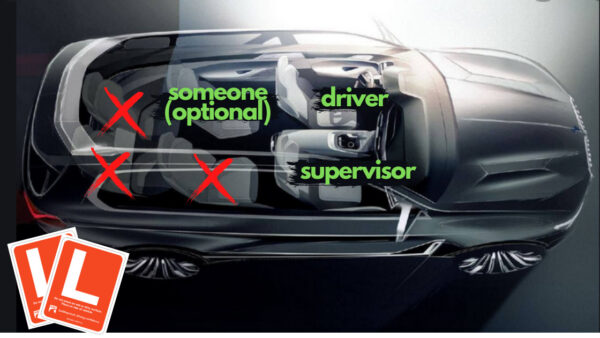 Class 7 Learner drivers can only have 2 passengers in the car, maximum.
The only people allowed in the car are:
The driver
The supervisor
The optional passenger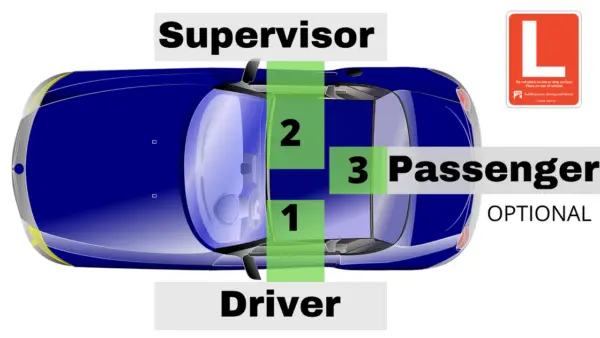 Can a Learner Driver Carry Child Passengers?
Yes, one. Class 7 Learners in British Columbia may only carry one, optional, [child or not a child] passenger in addition to the required supervisor. So, there are only ever three people maximum in the car, in total; the driver, the supervisor, and one additional passenger (this can be any size, shape, or type of human bean).
What Are Your Particular L Driver Restrictions?
FYI (For Your Information): Your customized restrictions are printed on the back of your driver's license. You may or may not need a magnifying glass in order to read them, but they are there. This will ease any confusion you have about your particular L driver restrictions. Here's mine: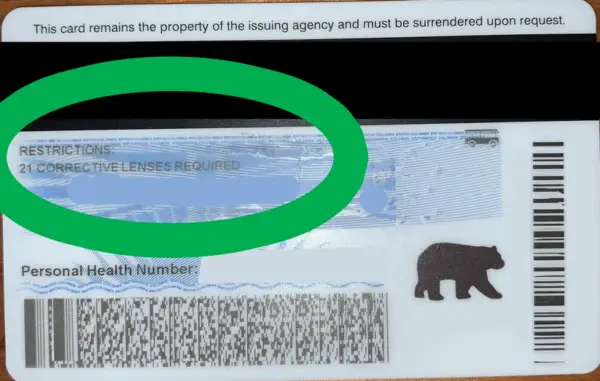 Does ICBC Check The 60-Hour Log?
It's highly recommended that new drivers drive for at least 60 hours before attempting their first road test.
But no, ICBC does not check your "60-hour log;" Which is/was a paper form to keep track of your on-road practicing hours.
I actually used this when I was learning how to drive. It's a simple piece of paper to keep track of your practicing hours. I was proud of every chunk of 20 minutes that I added to that sheet and had my parent officially sign.
You may not be stopped from attempting a road test with not enough experience, but you likely won't pass.
Can I Buy A Car With L License In BC?
Yes yes, you can, you can buy and insure a car with a learner's license in BC. Just follow the restrictions on your license as usual. Make sure you have a supervisor when you are driving it, display your L sign, etc.
When beginning to drive and own a car, make sure you know about car insurance premiums, and how liability and comprehensive insurance work, as you'll need to make some decisions around those.
Penalty For Driving Alone With Learners Permit In BC
If a learner driver drives alone, without supervision, it's hard to say exactly what the consequences will be. Police can use their discretion. Some of the possibilities include:
Getting a ticket for "driving contrary to restrictions" and possibly some ICBC penalty points
Your vehicle may be towed at your expense
Your case may be sent to the superintendent (supervisor of the motor vehicles department) for review
Your driver's license may be suspended for 3 to 6 months (once suspended, you'll need to restart the graduated licensing program time frame)
At-fault collisions that have the potential to haunt you forever (not trying to be dramatic, it's just kind of true)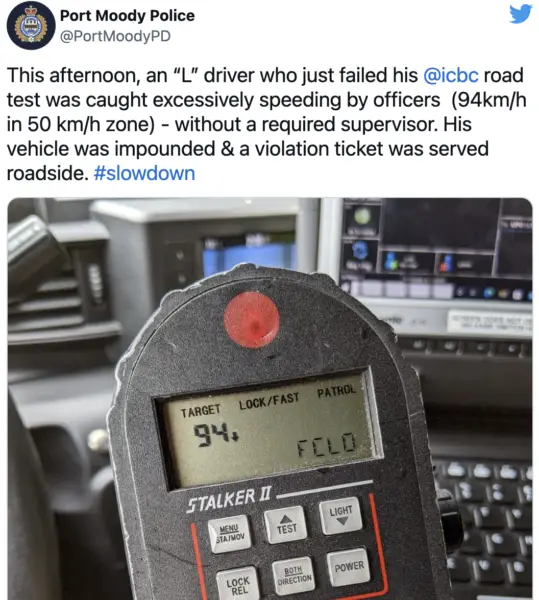 Can Class 7 Drive On Highway In BC?
Yes, you can drive on the highway & freeway with your Learner's license and New driver's license (Class 7L & 7N). The only exception is if it indicates you aren't allowed on the back of your license. This is rare.
Highway/Freeway not that dangerous
The only way to get better and more experienced at driving is to actually drive. That's why brand new learner drivers with their Class 7 are allowed to drive on the freeway and highway. The highway/freeway – ironically – isn't the most dangerous place for new drivers.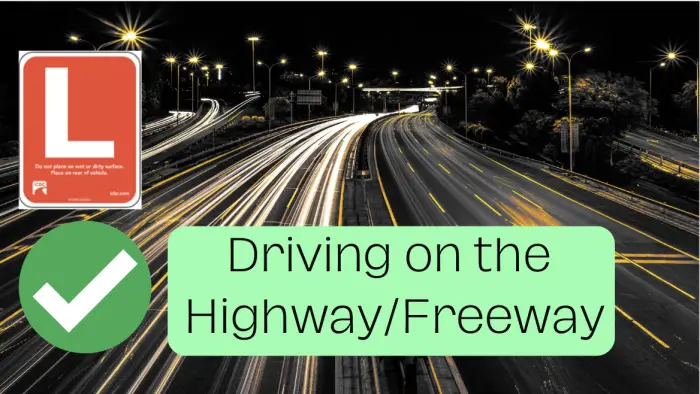 Related Articles: