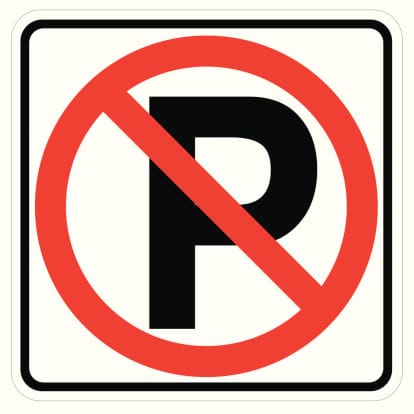 Q: Where is it Illegal to Park a Car in BC?
It is illegal to park the car:
where the curb is painted yellow
on the 'wrong' side of the road i.e. against traffic direction
where your vehicle obstructs the view of a stop sign or other traffic sign
on a bridge
in a highway tunnel
in a bike lane
within 15 meters of a railway crossing
within 6 meters of a stop sign
within 6 meters of a traffic light
within 6 meters of a crosswalk
within 6 meters of an intersection
within 5 meters of a fire hydrant
across the entrance to a driveway
across the entrance to a back lane
across the entrance to an intersection
on a sidewalk
on a boulevard
where a traffic sign prohibits parking
*when parking parallel, make sure your vehicle is within 30 cm (1 foot) of the curb.
Use common sense and be sure to park where it is safe and legal, and where you are not blocking traffic.
** These rules may vary according to municipal by-laws.
Many moons ago, Carmen became an ICBC-approved driving instructor at the age of 22 in North Vancouver, and has spent many years working with new and experienced drivers around the lower mainland. She can be found reading the Motor Vehicle Act for fun while receiving strange looks from others. May the quest for great driving continue!