Collisions with Wildlife in British Columbia
No one wants a collision with wildlife, but sometimes, it happens, especially in beautiful British Columbia where we have many highways that may have many different animals lurking around the edges or right in the middle of the roads. While driving in beautiful British Columbia, you might encounter:
Bears
Deer
Moose
Cattle
Wild Horses
Bison
Mountain Goats
Bighorn Sheep
Ram (Not the Dodge variety)
Elk
Caribou
Smaller animals
Table of Contents
Watch for Wildlife Road Signs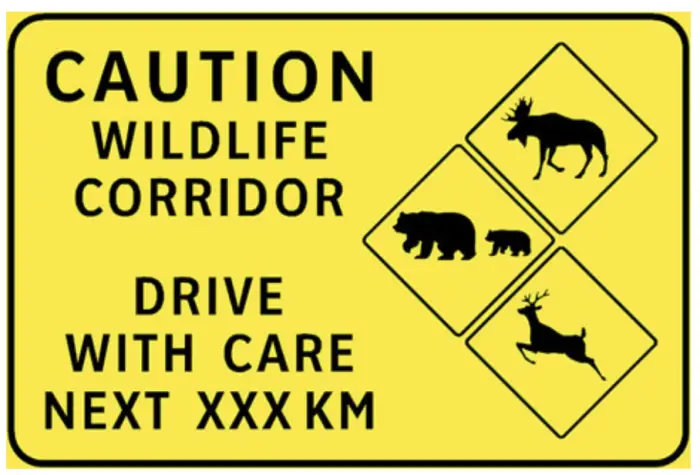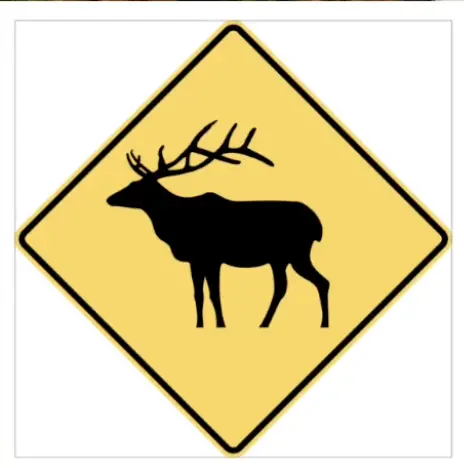 What happens if you hit a deer in BC?
If you hit a deer or another wild animal in British Columbia, or if you see a dead animal on the road, it's best to call the local police, RCMP, or highway maintenance contractor in the area. Authorities will need to remove the animal carcass from the roadway so it can be safe for road users coming down the road after you.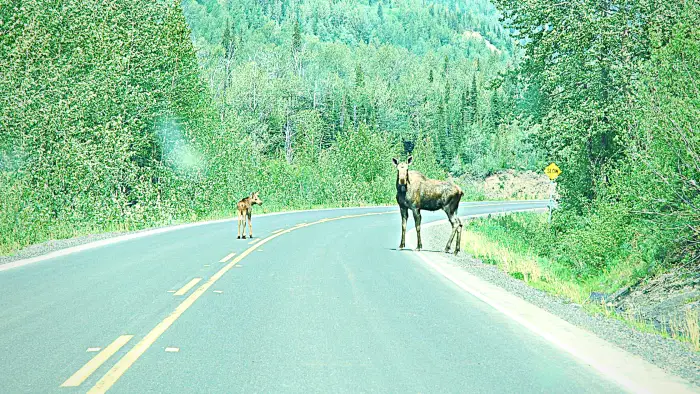 How to Report a Dead Wild Animal on the Road in BC – Based on Your Location
Private contractors are responsible for maintaining provincial highways year-round
Each contract is for a specific area and all of the highway maintenance activities within that area
These contractors are the first point of contact for drivers, including those reporting animal collisions/dead animals on the road
They are available 24/7, all year
Highway Maintenance Contractors British Columbia
You can also report
Potholes
Highway or bridge damage
Sign damage
Pavement marking
Drainage problems
Road debris
Electrical problems (overhead signs, street lights, pedestrian lighting, signals)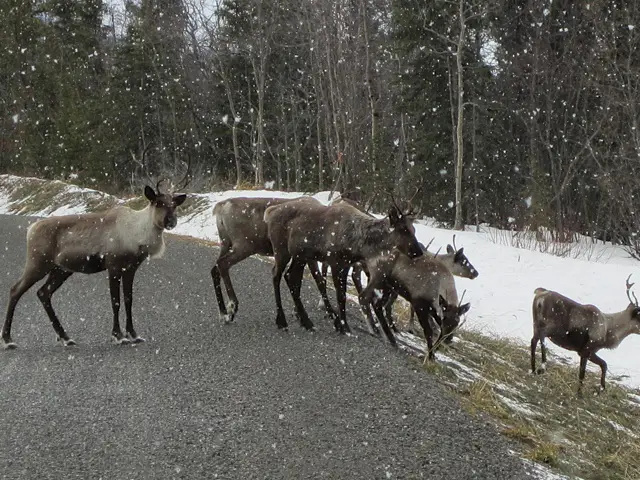 Does ICBC Cover Hitting a Deer?
ICBC Insurance may cover you when you hit a deer in British Columbia if you have purchased their Comprehensive Insurance, which is an optional insurance package. This Comprehensive Insurance will be useful to cover the cost of loss or damage to your vehicle from hitting a deer.
It's also possible to purchase this option comprehensive coverage from somewhere other than ICBC, such as through BCAA.
Comprehensive covers loss or damage to your vehicle from:

Theft and vandalism
Fire, earthquake, explosion
Falling or flying objects such as a rock or gravel hitting your windshield
Hitting a domestic or wild animal
Weather—lightning, windstorm, hail, rising water

ICBC Comprehensive Coverage
How long after an accident can you file a claim ICBC?
You can report your claim to ICBC right away. At the latest, do it no later than six months after the collision.
Tips to Avoid Hitting Wildlife
Animals are most likely to be on the roadways during night, dawn, and dusk, so be extra careful during those times (or avoid driving during those times altogether)
Check ahead into ditches for movement
Animals' eyes may reflect in your headlights; watch for this
Deer especially might panic when they see headlights and might freeze; go really slowly until you are well past
Moose will often run along the road. If it's safe, pull over or slow down to a very low speed until the animal leaves the roadway
A lot of animals travel in groups. If you see one on the road, there may be more, so always slow down
Be extra careful during the summer, when many young animals become more mobile; they may be crossing the roads with their parents to find new homes
If you see bears or other animals on the roadway
If you're driving in beautiful British Columbia and see bears or other exciting and beautiful animals on the side of the road, it can be tempting to stop and take a look, and/or stop to take a photo. But this is not safe and not good for the bears/animals or people.
The best thing to do is to turn on your flashing hazard lights. This will warn other drivers behind you that they may need to slow down. Slow down and cautiously keep driving through the area. Don't forget to keep an eye on oncoming traffic and for other people or bears or animals that may be crossing the highway.
Stopping when you see bears/animals is not recommended because:
Stopped vehicles can fully or partially block travel lanes
Some sections of the highways have limited visibility
People walking across or around the side of the highway isn't safe
Many highways have narrow shoulders
It can be difficult for drivers to safely pass through the area
Bears and other animals could be dangerous to people
When people feed bears, bears can lose their natural fear of humans. This leads to an increase in human-bear conflicts and vehicle-bear collisions, which can then lead to the animal being euthanized
If you do stop
Don't stop randomly on the highway; only stop if there is a safe, designated pull-out area
Stay in your vehicle. This will keep you safe from both the bear/animal and passing vehicles
Keep your distance so you do not disturb bears and animals, and leave if bears or animals start to move closer to you
Related Articles:
Author Profile
Carmen became a driving instructor in beautiful North Vancouver at the age of 22 due to some crazy people who agreed to hire her. After that, there was never a dull moment teaching many different folks from many different places how to drive using automatic and standard vehicles and a minivan.