Can ICBC Insurance Be Renewed Online?
The short answer is: Beginning in May, 2022, British Columbians will be able to renew their auto insurance with ICBC online.
Beginning in May, 2022
British Columbians will be able to:
Renew personal auto insurance
Get a temporary operation permit
There will be a few restrictions
COVID has sped up ICBC's online insurance model. It is being developed with input from their "Online Broker Task Force." This is made up of ICBC and BC broker community representatives.
Regulatory and technical work needs to be done in order for this to happen. This includes consultations that will make sure BC's broker community is ready.
Read the Public Safety & Solicitor General news report.
ICBC License Plate Decals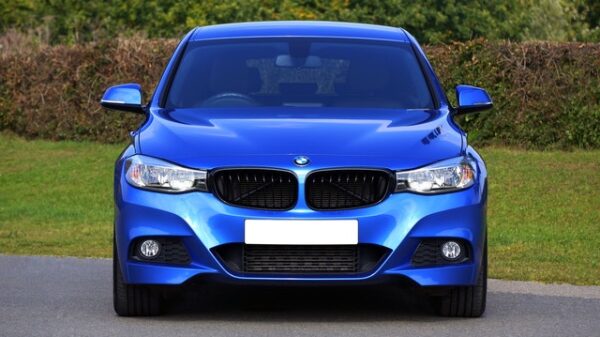 Changing are coming to the development of regulations that are needed related to licence plate decals.
Decal-related consultations are currently taking place with stakeholders, brokers, police, and road safety partners.
The BC government has introduced Bill 20. This is a Motor Vehicle Amendment Act (No.2), 2020. It's a legislation that will offer policy flexibility around the use of BC license plate decals.
Validation decals could be non-expiring 
Decals could be valid for periods longer than one year
It also provides for regulations that could authorize ICBC to take other actions, or issue other documents, relating to the validity of a vehicle licence, rather than issuing validation decals
ICBC Services Currently Available Online
Check With Your ICBC Autoplan Broker
You may be able to renew your ICBC auto insurance online through your broker already. ICBC's automotive insurance is sold exclusively through what is known as Autoplan brokers.
This is a province-wide network of 900 brokers. These brokers are all licensed professionals. They can help you choose the right insurance plan for you and your circumstances.
Some brokers may already have the ability to renew your policy online, or over the phone.
Enhanced Care
Enhanced Care is now in full effect. According to ICBC, "Enhanced Care is here. We're making insurance more affordable and providing better care and recovery benefits to anyone injured in a crash." Check with your Autoplan broker to see how any changes may affect your coverage.
Adding Drivers to Your ICBC Autoplan Insurance Policy
How can you "add a driver"?
Some of the current ICBC changes mean that crashes now "follow" drivers, not vehicles.
It's now important to list anyone who might be driving your vehicle on your policy. That way, the right person would be held accountable if there is a collision.
Every time you buy or renew your policy, you will be asked who will be driving your vehicle.
Bring your renewal reminder, insurance documents, and the following to your broker for each driver you want to list:
Their BC driver's licence number
If they don't have a B.C. licence, their name, licence number and jurisdiction that issued the licence
Their birthday
Whether or not they're an employee or household member of the vehicle's principal driver or its registered owner/lessee
When You Need to Update Your ICBC Insurance Policy
Talk to your broker if:
You need to add or remove a driver from your policy
If you will be moving, even within the same community, or temporarily relocating      
If you need to change the way you use your vehicle (for example, you start driving to work or school)      
If you will be driving a different vehicle
If you plan to modify your vehicle (for example, changing the colour, chassis, or fuel type)      
Can I Renew My Car Insurance Before It Expires?
In British Columbia, you can renew your insurance up to 44 days before your insurance policy expires. If you use the payment plan option, your payments do not get withdrawn until your actual renewal date.​​
ICBC has made some changes to the insurance renewal reminder that you receive normally in the mail. It will include coverage and vehicle information, and a section for adding drivers to your policy.
Author Profile
Carmen became a driving instructor in beautiful North Vancouver at the age of 22 due to some crazy people who agreed to hire her. After that, there was never a dull moment teaching many different folks from many different places how to drive using automatic and standard vehicles and a minivan.