Schedule Your Road Test In New York
Schedule your NY Road Test. Road test schedule NY – All the information you need
People Under The Age of 18
If you are not yet 18 years of age, you need to wait at least 6 months from the date you received your learner permit, to schedule your road test. Check out our epic road test tips guide.
Road Test In New York – Fees
You do not need to pay a fee for up to the first 2 road tests for non-commercial licenses. This is because the tests are included when you pay for your $10.00 drivers license permit application fee.
If you aren't successful on your first one, or your second road test, then the fee will be $10.00 for up to 2 more tests. Unfortunately, refunds aren't available if you don't take both tests.
For a commercial driver license (CDL) road test, the fee for a single test is $40.  Get a CDL.
What You Need – Road Test Schedule NY
In order to schedule your road test in New York, you need to gather the following:
a valid New York State learner permit
an original, unexpired Pre-Licensing Course Certificate (MV-278) OR a Student Certificate of Completion (MV-285)
the ZIP Code of where you choose to take the test
at least 1 unused test available from when you applied for your license 
Road Test in New York – Location Information
You can take your road test in any area of the state. It doesn't need to be in the area of the state where you live
You can search the list of test location sites by region or county
Note the ZIP Code of the location you would like
DMV Road Test NY Locations
Click here to select your DMV Road Testing Region
Adirondacks  |  Capital Region
Catskills  |  Central |  Finger Lakes
Lower Hudson Valley
Metro-NY & Long Island  |  Western
Schedule Road Test Queens NY
Click here to select your DMV Road Testing Region in Queens NY or Metro-NY & Long Island Region
Road Test in New York Scheduling Information
Click here to schedule your Road Test in New York
This will bring you to the DMV Road Test Scheduling System
You can use this site to:
Schedule a road test
Cancel a road test
Reschedule a road test
Confirm your road test appointment
You will need your:
NY State DMV ID number – located above your name on your driver license/learner permit
Pre-Licensing Course Certificate (MV-278) or Driver Education Certificate (MV-285) (Not applicable to CDL road test applicants)
5-digit ZIP code of the area where you want to take your road test (road test locations)
Appointment For Road Test NY
When you are inside the road test scheduling system, it will offer you the earliest available dates & times at the road testing sites near the zip code you would like.
Most commonly, road testing appointments will be available within three to five weeks. However, at peak testing periods – during summer and school breaks – it may be longer. Waiting up to 10 weeks is not unusual for these times. Unfortunately, wait lists are not available.
Tests are available on weekdays. Rarely, they are available on a Saturday.
Schedule Your NY Road Test Over The Phone
Ah yes, the good ole telephone! Does anyone remember when we used to use phones to make phone calls? Anyway, if you're not feeling the online road test sign up system, then you can simply call.
To schedule, reschedule, or cancel your road test over the phone, CALL –> 1-518-402-2100
Rescheduling NY Road Test Appointments
If you need to reschedule your road test, you need to cancel your original appointment first. Then, search for a new date (having more than one appointment at a time is not permitted).
On The Day Of Your Road Test In New York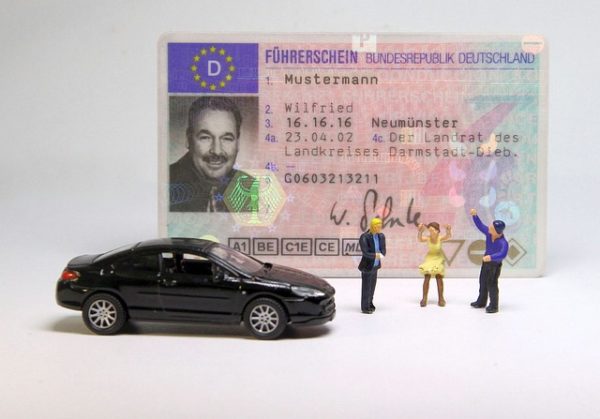 Check For Cancellations
On your test day, check to ensure your road test was not cancelled, rescheduled or relocated. Sometimes, this can happen due to bad weather or construction.
You can check the DMV cancellations, closings and delays webpage or call 1-518-402-2100
Arrive On Time For Your Road Test in NY
It's best to arrive up to 30 minutes early. If you are late, you run the risk that the examiner may need to reschedule.
What To Bring To Your Road Test in NY
your photo learner permit. If you only have a temp/interim permit that doesn't have a photo, you'll need to show either a NY state photo driver license, or a NY state non-driver ID card. Photo documents from other states are not accepted and cannot be used.
your glasses or contacts, if required by your permit
 your original Pre-licensing Course Certificate (MV-278) OR Student Certificate of Completion (MV-285). Copies are not accepted
a driver age 21 or older who has a license valid to operate the test vehicle. Please arrive with only one other person, to ensure proper social distancing protocols can be followed
a vehicle to drive during the test that has a valid registration and inspection, operates properly and is in clean condition
only the accompanying driver of the vehicle (no other passengers are allowed)
a face covering yourself and the accompanying driver (e.g. homemade sewn, quick cut, bandanna), surgical mask, N-95 respirator, or face shield)
disinfecting wipes to clean the passenger side of your vehicle before the test begins
About Your Vehicle for The Road Test In New York
Make sure your vehicle is ready for the road test, too! Check to ensure it has:
fully functional seat belts
properly working headlights, wipers & other equipment
the front passenger seat, seat belt, and passenger area, must be clean and free of things like clutter, trash or other items (you want to keep your driving examiner clean and happy)
For Motorcycle License in NY – Road Test Information
For your motorcycle test, be sure to have ready:
a properly operating, registered & inspected motorcycle
your motorcycle must not have more than 3 wheels touching the ground
a properly operating, registered & inspected car/truck/vehicle, as well as a driver with a valid driver license. This is to transport the license examiner during your test on the road.
If the driver who comes with you does not have a valid license with a motorcycle endorsement, then your motorcycle must be brought by trailer or pickup truck to the road test.
Print this checklist to help make sure you are ready for your road test.
When You Pass Your Road Test In New York
Congratulations! You did it. Now what?
you will get an interim license that allows you to drive right away
keep this interim license with your photo learner permit
you will get your photo driver license in the mail, in approximately 2 weeks
if you are under age 18 and have a Class DJ, MJ or DJMJ driver license, you must follow and obey the restrictions for junior drivers (see Graduated Driver License (GDL) Law and restrictions on drivers under age 18)
If You Fail Your Road Test In New York
Don't panic! This happens to many, many, many people (including ME!). It's definitely not the end of the world. If you fail your non-commercial license road test, then your learner permit will remain valid until its expiration date. If your permit then expires before your next road test appointment, you'll need to get a new learner permit. See Get a learner permit.
Go ahead and schedule another road test. Never give up! Please note that you will have to pay additional fees ($10) if you have failed your first two road tests. There is a one-day waiting period before you'll be able to take the test again.
How To Pay For Another Road Test In New York
If you have failed your road test, you may need to pay for additional tests. You can do this easily online or by phone. To pay, you must:
currently hold a valid learners permit or drivers license
provide your date of birth & your DMV ID Number from your Learner Permit. This is your Client ID Number.
have no other road tests currently scheduled
pay the fee with your debit card OR
pay the fee with your credit card. Cards accepted include American Express, Discover Card/Novus, Mastercard, Mastercard Debit without PIN, Visa, or Visa Debit without PIN
COVID-19 Safety Requirements for The NY Road Test
The DMV requires face coverings at all times. Please maintain a distance of 6 feet from others at a road test site whenever possible. Additionally, if someone is accompanying you to your road test appointment, they must also wear a face covering. Examples of acceptable face coverings include cloth coverings, face shields, surgical masks, or N-95 respirators.
You must follow Social distancing guidelines. Arrive with only one accompanying driver.
The DMV staff will take your temperature and your accompanying drivers & you will be screened. Staff will check all customers​ screen you for symptoms of COVID-19. If the staff see you have a fever (temperature of 100 degrees or higher), they will need you to reschedule your road test.
DMV needs you to disinfect the passenger side area of your vehicle with disinfectant wipes. The DMV will provide these upon arrival. 
Do not appear for your road test in NY if you:
have been instructed to quarantine, isolate or self-monitor at home by any doctor, hospital, or health agency
have been diagnosed with COVID-19 or have had close contact with anyone diagnosed
Author Profile
Carmen became a driving instructor in beautiful North Vancouver at the age of 22 due to some crazy people who agreed to hire her. After that, there was never a dull moment teaching many different folks from many different places how to drive using automatic and standard vehicles and a minivan.