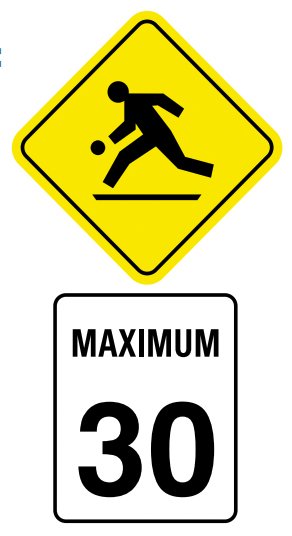 School and Playground Zones
School Zones
30 km/hr School zone signs are in the shape of a house and are 30 km/hr between 8 am and 5 pm on school days unless otherwise posted. These are not in effect during summer holidays, winter break, spring break, etc., unless it is accompanied by an obvious "Summer school" sign attached.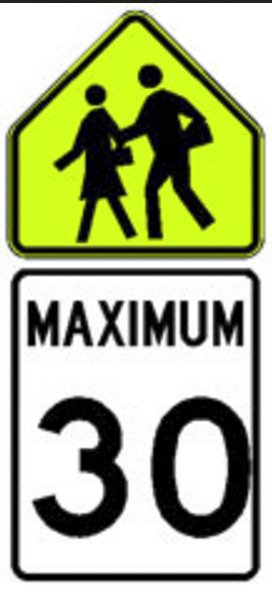 Playground Zones
Playground zone signs are in the shape of a diamond and are in effect dawn till dusk, every day, 365 days per year: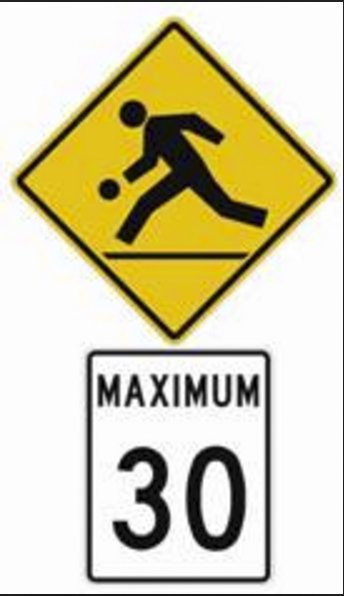 Signs without Speed Tabs
If you see the playground or school sign by itself (without the 30 km tab) then the speed limit is 50 km/hr unless otherwise posted (Or whatever the speed was on the road you were on before you saw the sign) In other words, if it doesn't say to go 30km/hr, then you don't have to go 30 km/hr *although you could always decide to slow down if you see a good reason*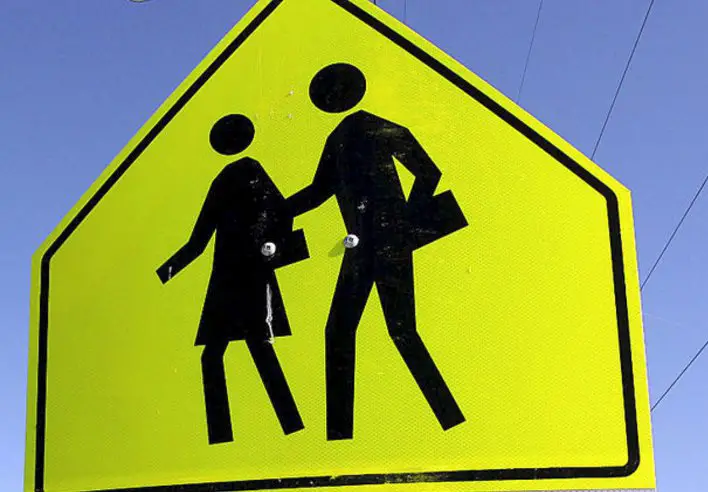 Where does it end?
If you want to figure out where the zone ends, then look for the back of the sign (particular shape) on the opposite side of the road for the traffic facing you.
Video
For more information: Back to School 2013 – DriveSmartBC
Tags In
Many moons ago, Carmen became an ICBC-approved driving instructor at the age of 22 in North Vancouver, and has spent many years working with new and experienced drivers around the lower mainland. She can be found reading the Motor Vehicle Act for fun while receiving strange looks from others. May the quest for great driving continue!