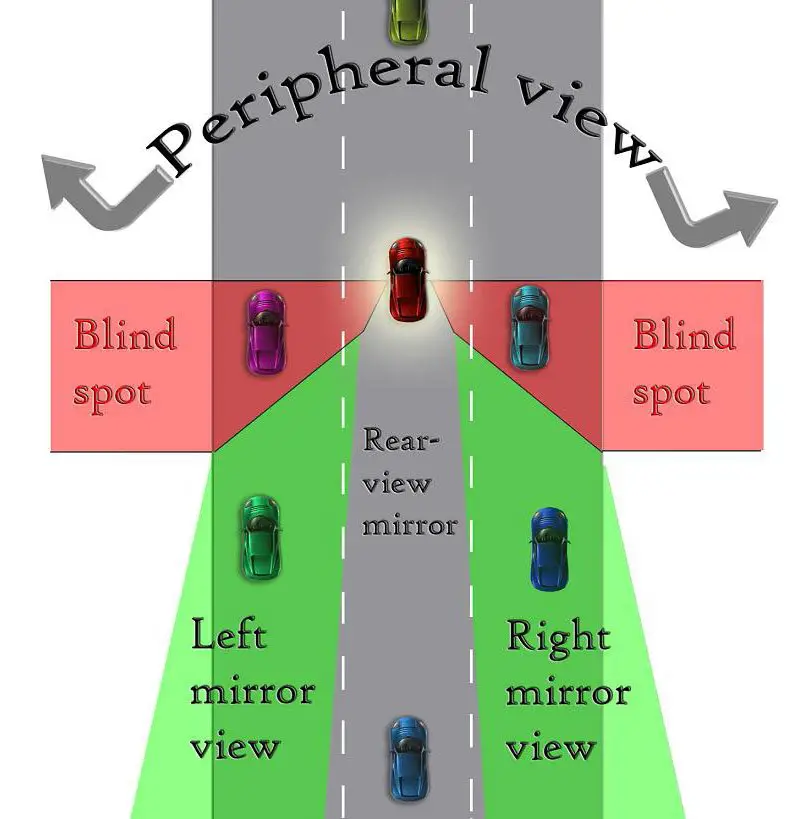 Understanding Blind Spots and Shoulder Checks
Blind Spots
Due to blind spots, drivers should shoulder check anytime before they are about to move the vehicle over more than about 1 meter. This is to check for other vehicles, pedestrians, cyclists – anything or anyone – who might be in the blind spot.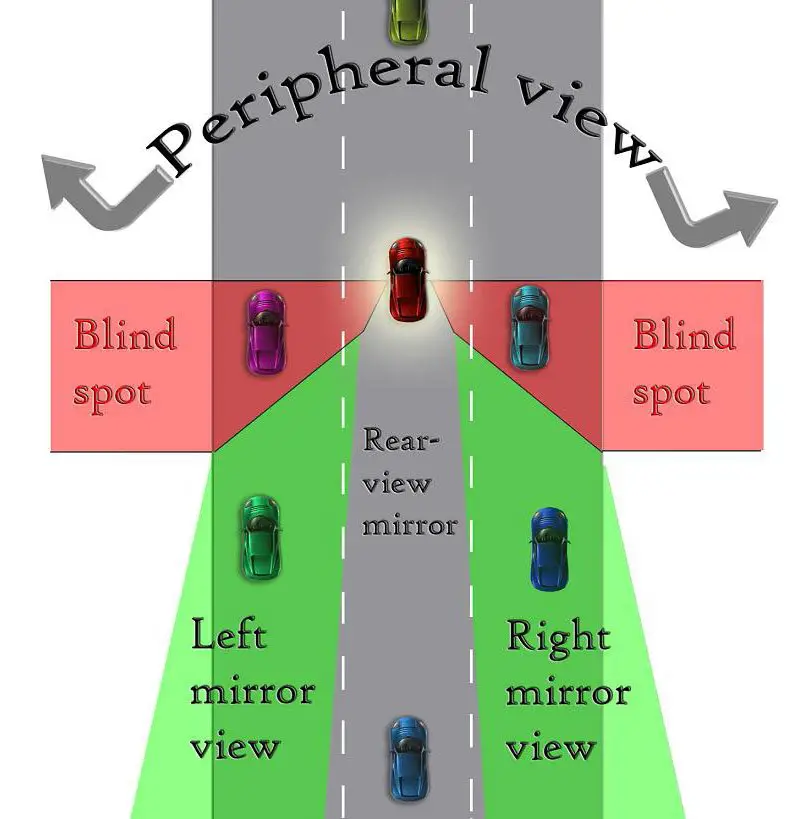 Blind Spots While Driving
Let's take the following photo of a driver point-of-view as an example. In the rear-view mirror not much is happening. We can see a silver car in front, a black truck, a red porsche (nice!), and nothing in the left-side mirror, correct?
Does anyone see the driveway to the underground parking lot, where there could be a car about to turn left?

How about now?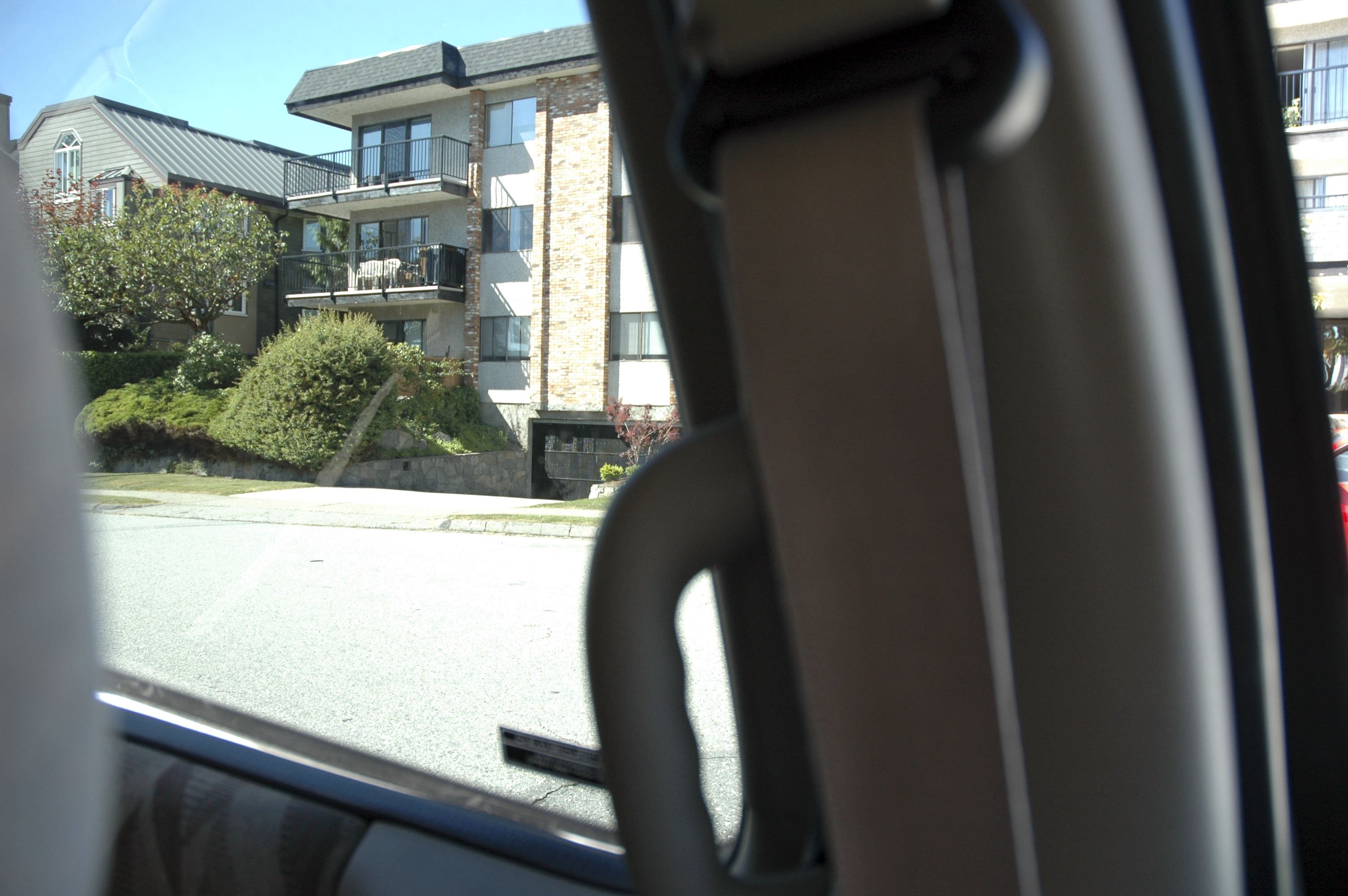 Shoulder Check Technique
Generally to do a shoulder check, a driver should peak over the left or right shoulder (whichever direction the vehicle is about to be moved) out the back-side window; although this may vary slightly with different vehicles, such as a convertible with the top up.
Typical situations drivers should shoulder check include:
Before pulling over to the side of the road (You are driving down the road and you want to pull over and stop beside the edge or the curb).
Before pulling into the road (as pictured above). I.e. you are parked beside the curb and you are about to drive away.
Before merging onto a freeway/highway
Before performing a U-turn, 2-point or 3-point turn 

2 Point Turn

.
Before you go into a turning lane.
Anytime before you will be moving over more than 1 meter.
If you're looking for detailed information about stop sign intersections and shoulder checks, check out my eBook for drivers here:
Does anyone see the dark minivan in this picture?

How about now?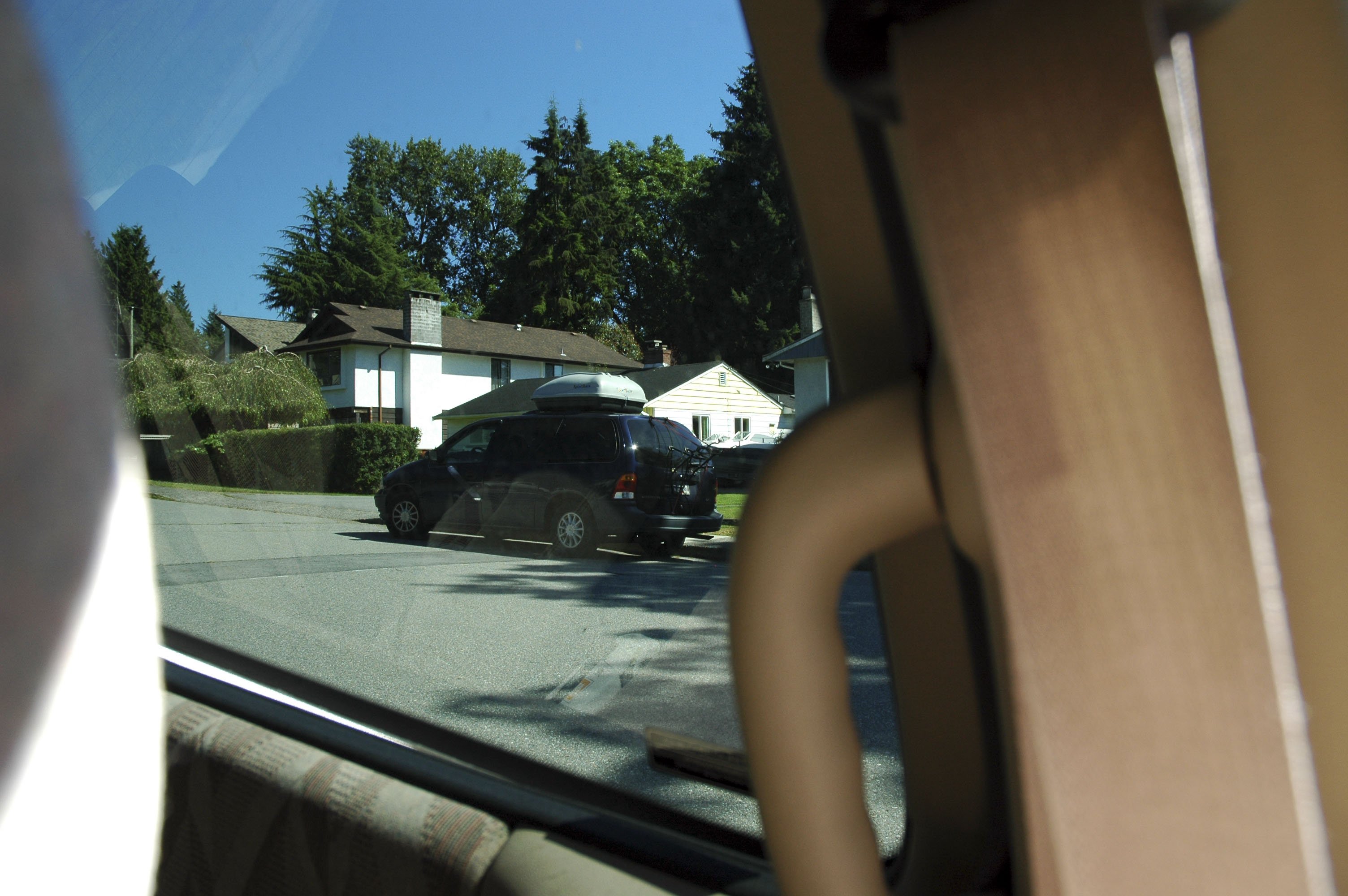 Many moons ago, Carmen became an ICBC-approved driving instructor at the age of 22 in North Vancouver, and has spent many years working with new and experienced drivers around the lower mainland. She can be found reading the Motor Vehicle Act for fun while receiving strange looks from others. May the quest for great driving continue!