Two Modern Food Delivery Apps
The Uber Vs Doordash Question. What's the difference? What exactly are these hip and modern things? These two apps, Doordash and Uber Eats are just a few examples of on-demand food delivery apps, and doordash also delivers alcohol.
So, DoorDash works with more than 340,000 merchants in the U.S., Canada, and Australia. This includes restaurants, grocery stores, and even places like Target.
Customers can also order from unaffiliated restaurants if there is a menu available in the DoorDash app.
Uber Eats stems of its parent company, Uber, and offers food delivery services that are very similar to DoorDash.
It operates in almost every city where Uber operates.
It seems like the pandemic prompted both companies to partner with additional types of stores, such as convenience stores.
This helps people to receive deliveries of essential items like toilet paper, over the counter medications, cleaning supplies, and even things like pet food. Pet food is essential, after all.
This may or may not be temporary. I guess we will have to see when this pandemic is ever going to end.
For people wanting to work for either of these companies, it's good to know that drivers can have both the DoorDash and Uber Eats apps open at the same time and decide which orders to take.
You definitely don't have to work and be loyal or exclusive for just one of these companies.
When were they founded?
Doordash was founded in 2013. It operates in about 300,000 local and chain restaurants across the U.S., Canada, and Australia. It operates in 3,300 cities in the United States as well as locations in Canada and Australia.
Uber Eats was founded in 2014. It operates in almost every city in which Uber (parent company) operates. This includes at least 6,000 cities across 45 countries. Uber recently acquired Postmates, which will likely increase their delivery range. Postmates is known to delivery anything.
Uber Vs DoorDash: What kind of vehicles do they use?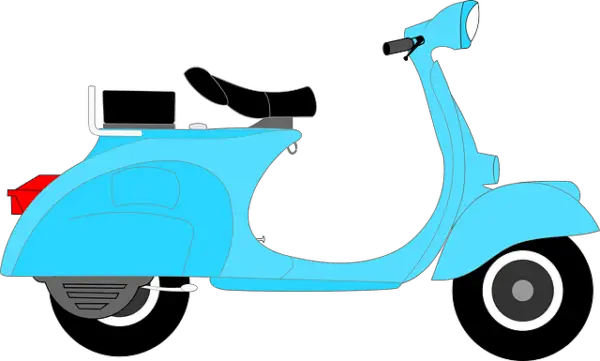 Doordash 'Dashers' can deliver via car, bike, scooter, or motorcycle
Uber Eats drivers can use a car, bike, scooter, or motorbike
How To Sign Up To be a Driver
The steps to sign up for DoorDash
Sign up for DoorDash
Complete in-person or online driver orientation
Pass a driver screening process
Download the app once you're approved (can take 3-10 days) and start driving
The steps to sign up for Uber Eats:
Head to Uber Eats and sign up to deliver
Upload the required documents (proof of license and insurance)
Consent to a background check
Start taking orders once you're approved, usually 7 days to complete the process
How are drivers paid?
Pay varies by delivery for both companies, as is common in the ride-sharing industry.
UberEats uses a formula that is calculated based on distance traveled as well as delivery fees paid by the customer.
Drivers can earn additional money for delivering during peak times, such as weekday dinner hours and Friday nights.
These busier times are known as 'surge zones' and they pop up in the app when drivers are logged in and taking orders. Drivers keep 100% of their tips.
Door Dash pays drivers based on their dasher pay model.
This is basically base pay (time, distance, desirability) + promotions (peak pay, challenges) + tips (drivers keep 100% of customer tips).
Despite these different pay structures, drivers report their average pay to work out to about $12-$15/hour for both apps.
Taxes & Vehicle Maintenance
For both companies, the driver is responsible for the vehicle maintenance, and will need to withhold and file taxes as an independent contractor.
Uber Vs DoorDash Driver Requirements
To drive for DoorDash, you must:
be at least 18 years old
have a valid driver's license
make sure you have valid auto insurance
have a working smartphone
complete a background check
access to a car, scooter, or bicycle to complete deliveries
the last three years of your driving history will be checked
if you've had more than 3 minor moving violations, you might not be eligible
complete an orientation (online or in-person depending on where you live)
To drive for Uber Eats drivers must:
meet the required age to drive in their city
have at least one year of driving experience
bike couriers need to be at least 18 years old
scooter couriers need to be at least 19 years old
scooters and vehicles must be no more than 20 years old
you will need a valid driver's license, registration, and insurance for your vehicle or scooter
background check
Uber Vs DoorDash: How Drivers Get Paid
DoorDash drivers
paid weekly with payments that are deposited directly into your bank account with direct deposits
payments normally show up by Wednesday
drivers can also use Fast Pay to cash out early – they're charged $1.99 each time
UberEats drivers
paid weekly via direct deposit into a bank account
Instant Pay is an option for drivers who want their money ASAP
they can cash out up to 5 times per day at a cost of $0.50 per cash out
you can have your earnings deposited immediately without charge to an Uber Visa Debit Card
How Drivers Can Take Their Orders
Uber Eats drivers
these drivers can login with the app whenever they want and start taking orders
convenient for people with less structured days
DoorDash drivers
DoorDash also has a similarly convenient option called Dash Now
the in-app map shows areas in red where there is a high volume of orders
you can also schedule your working hours up to one week in advance