This post may contain affiliate links.
We all know road trip snacks are necessary. Not just necessary, but life-saving – sometimes literally. 😧 Now, if you're driving up the Dempster Highway, this list will probably not suffice. But for any other road trip within reasonable reach of civilization, it should be quite alright. 🚘
Why am I thinking about road trips and road trip snacks in the middle of January? It's a long story, okay?!
Beef Jerky or Beef Sticks
Hey, I never said this was going to be 'healthy snacks'
Beef Jerky and beef sticks are packed with protein, which is good for the energy a driver and passengers need for a road trip. It's true, sitting on your bum in a car is exhausting.
It's often highly processed though, so is better in moderation.
Delicious Road Trip Snacks: Popcorn
There are many flavours to choose from, or just have it straight up as nature intended
It is a high-fiber, whole grain, which makes it a potentially healthy snack
This is a more weight-loss friendly food compared to a lot of other snacks as it is low in calories, low fat, and it's high in antioxidants
Of course, all popcorn is not created equal, so be mindful, as certain versions of popcorn can be, devilishly delicious, in a bad way lol 🍿
Protein Bars
Protien bars don't have to be disgusting, or unhealthy
These days there are many gluten friendly, KETO, raw whole foods, and Vegan options
Protein bars can never replace beautiful, whole foods, but they can add some carbs, protein, vitamins, and minerals to your road trip, which is a hell of a lot better than, well, nothing – and a bunch of other things.
They can curb appetite when you're simply in the middle of nowhere, fuel a workout (climbing a mountain ⛰️ on your road trip? Send me a photo!), or support muscle repair after exercise
Pistachios
These delicious little nuts have antioxidant and anti-inflammatory traits
They can even help to lower your chances for cardiovascular disease; how many other road trip snacks can say that?
They're bursting with fiber, minerals, and unsaturated fat
This can help keep your blood sugar, blood pressure, and cholesterol balanced ❤️
Healthy Brain Road Trip Snacks – Walnuts
Walnuts are rich in heart-healthy fats
High in antioxidants
Regularly eating walnuts may improve brain health
They also may reduce your risk of heart disease and cancer
Ever noticed that walnuts kind of look like brains? There is no coincidence there! God speaks to us in mysterious ways. So grab some walnuts for your brain. 🧠 Wait, I'll show you what I mean.
I know… I know! Right?! It's just uncanny. OR IS IT?
Trail Mix
Trail mix can potentially be healthy, but watch out for huge chunks of chocolate like peanut butter cups and such, we don't really need those
You could even make your own at home before your trip, then you'd be sure of what you're putting into your body which is always a bonus
Sunflower Seeds 🌻
Sunflower seeds are healthyish for sure, just watch out for packages with too much salt, which is hard on us humans
Generally speaking, these small things may help lower blood pressure, cholesterol and blood sugar
They contain protein, fiber, vitamin E, magnesium, linoleic fatty acids and several plant compounds, all good stuff
These are a good 'weight loss snack' as they contain a lot of 'good fat'
Pretzels
Pretzels are a delicious treat, best if used in moderation
Hard pretzels don't have as many calories as fried snacks like potato chips, but they're still not exactly nutritious
They contain small amounts of fiber and B vitamins, but they're high in salt 🥨
They can cause your blood sugar to rise quickly
Gluten Free Coconut Protien Bars
Coconut addict? Me too. These are made with real food ingredients—egg whites for protein, dates to bind, nuts for texture
12 gram of protein
5 gram fiber
Gluten free goodness 🌴
Dark Chocolate Almonds
Dark chocolate is loaded with nutrients
It is one of the best sources of antioxidants on earth
Dark chocolate can improve your health and lower the risk of heart disease
Almonds are good for your heart, too!
They lower LDL (bad) cholesterol and are packed with vitamin E, magnesium and potassium
Almonds are known to help with weight loss, help prevent diabetes, inhibit cancer-cell growth, decrease Alzheimer's risk, and a bunch of other good stuff, so don't go feeling guilty about indulging in dark chocolate almonds. Just don't.
These can make you feel better about eating 'chips!'
Blend of yuca, sweet potato, parsnip, taro and batata
These are actually made with real vegetables… Whaaat!
Gluten-free, vegan, non-GMO Project verified and Kosher
They feature 0 mg of cholesterol and 0 g of trans fat and no artificial flavors or artificial preservatives 🥬
Cereal
Ah, good ole Cereal
Did you know, you don't actually need milk for cereal? Just snack on it like it's a snack, it's fiiine!
Long live your favorite cereal
Applesauce Cups
Did you know you don't need to be a kid in order to enjoy these?
Enduldge in this somewhat healthy snack
GoGo Squeeze unsweetened applesauce on the go are made from 100% fruit in portable, BPA-free, squeezable pouches
They're kosher certified, non-GMO project verified, gluten free, nut free, dairy free, no added colors, flavors, or high fructose corn syrup,… well all riiiight!
Super convenient for hitting the road
An unlikely road trip snack – Fig Bars
Figs? Why yes!
These Nature's Bakery whole wheat fig bars are soft-baked with NO cholesterol, GMOs or high fructose corn syrup
They have other good stuff too like no artificial flavors, they're certified vegan, plant based, kosher, made in a nut-free facility, have low sodium, are soy free, dairy free, and 0 g trans fat
Made with real, sun-ripened blueberries, figs and wholesome whole wheat
Annie's Bunny Fuit Snacks & Goldfish Snacks 🐠
Yes, you're allowed fun things. Who cares if you don't have kids?
These Annie's snacks are certified organic and they are gluten free, made with real fruit juice, and packed with 100% daily value of vitamin C.
Goldfish are a timeless classic (okay, I made that up, but it sounds good, doesn't it?)
They're always baked and never fried, with no artificial flavors or preservatives
The colors come from plants: Pepperidge Farm uses colors sourced from plant extracts — like red beet juice concentrate — to make the goldfish beautiful, so you don't have to worry about putting food coloring into your body. That just seems a little creepy.
Dry Roasted Edamame & Seaweed Snacks
Edamame is a high protein vegan good, delicious, too
Seaweed is also delicious, vegan, natural, and contains your daily amount of iodine, which is essential for your thyroid to perform its magic
Not the most filling snacks, but they certainly count for something
Dried Mango Strips & Gluten Free Fruit Snacks
Random fact, mangos are high fiber, have formidable amounts of polyphenolics, and contain sorbitol
This may contribute to increased bowel movements in constipated human beans. Good to know!
Gummy Fruit snacks are fun for all humans, and are made with real fruit and veggie juice, no artificial flavors and no colors from artificial sources. Cool.
Road Trip Snacks For Salt Lovers – Sardines
Okay I'm kinda not joking about this, even though your vehicle-mates may actually hate you if you crack these open and start chowing down while driving down the highway in an enclosed space (no big deal?)
They are high in Omega-3's, protein, and calcium
Due to their small size and place at the bottom of the food chain, these guys are low in contaminants, toxins and heavy metals, like mercury, so they are for sure healthyish
These sardines are soaked in olive oil, and are enjoyed by people who love sardines soaked in olive oil
Cliff Bars & Cliff Kid
Sometimes these are just the right thing
Cliff Kid are made with a blend of carbohydrates, fiber, protein, and fat to keep kids satisfied at snack time and give them energy
Cliff for big people includes a magical mix of carbohydrates, protein, and fiber
It's a great moderate glycemic index food that gives you sustained energy
Made with 70-percent organic ingredients
Free of trans fats, hydrogenated oils, and high fructose corn syrup
Coconut Water
I know that God gave us humans the gift of water-water, but this is just so much more exciting and delicious, and it has naturally occurring electrolytes. And exciting road trips simply require exciting drinks; it's just a fact of life.
Bai Coconut flavored water contains caffeine, if you're into that, as well as antioxidants
Natural hydration
Refreshing and jam-packed with vitamins, nutrients, and electrolytes (including more potassium than a banana)
Coconut water helps keep your body properly hydrated, which is of course important for all humans, including road trippers
Sparkling Road Trip.. I Mean Sparkling Water
Sparkling water is just a great thing to have around, especially if one of your road trip mates is going through a 'water is boring' phase (no judgement, we've all been there, some of us permanently)
Bubly water is delicious, comes in lime, grapefruit, and mango and contains zero calories and zero sweeteners, perfect for the allergic-to-water folk
Drinks Are Snacks, Too! Filtered Water Bottle & Insulated Bottle
You never know where your road trip may lead you, and if you're for some reason out of your Bubly water, this might be a lifesaver
The BPA-free Brita premium filtering bottle holds 26 oz of water, and is designed with a Brita filter that fits in the straw and makes water clean and taste great 🌊
Treat yourself to a beautiful 'Iron Flask' water bottle that can provide a sweat-free experience via double wall insulation
It keeps your drink COLD for up to 24 hours, and HOT for up to 12 hours.
*NOTE: ONLY the 14 Oz, 18 Oz, & 22 Oz fit in cupholders*
Road Trip Snacks You Can Drink: Coffee / Espresso Beverages
While I'm normally a big advocate of coconut water, and such, I totally get it: sometimes us humans simply require caffeine, especially on road trips where we can not afford to be not-so-alert. Coffee drinks can also magically sometimes produce a good mood in certain passengers. If a nap simply isn't available, just do what you gotta do. ☕☕☕
Cafe Latte Protein Shake
Yes, it's a thing. Each shake contains 30 g of protein with all the essential amino acids, 160 calories, 1 g sugar, low fat, 24 vitamins and minerals, 3 g carbs, caffeine, milk, and some other stuff (it's a party)
Kosher, Soy Free, and Gluten Free
Available in 9 delicious smooth and creamy flavors: Cinnamon Roll, Chocolate, Vanilla, Caramel, Cafe Latte, Cookies & Cream, Strawberries & Cream, Bananas & Cream, and Peaches & Cream
Fruit & Veggies For Your Road Trip Snacks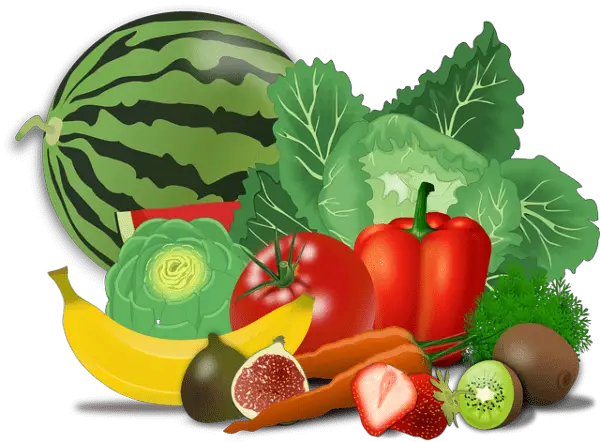 Fruit and veggies are great for road trips
Go for carrots and celery with hummus
Grapes
Strawberries
Bananas
Avocados or guacamole
Sliced bell peppers
Raspberries
Melons
Snap peas
Oranges and apples
Peanut butter and banana sandwich (I know, not a fruit and vegetable per se, just seeing if you're awake)
One Last Recommendation
All of those exciting road trip snacks may turn into mere wrappers and to keep your vehicle as clean as possible check this out! Oh yes, it's a waterproof garbage can for your automobile
. How hip and modern is that?
Let me know where your first road trip is going to be once we are allowed again. I'm thinking Oregon Coast… (never been!)
Happy Road Trippin and always remember … NEVER STARVE AND DRIVE. 🤓