Dangerous Drivers Are a Real Thing, And So Is Reporting Them
Are you wondering how to report dangerous drivers in British Columbia? Call 911 if the threat is immediate. Otherwise, there are several options for how to deal with this. I would always recommend a dash cam to collect hard evidence.
Table of Contents
A reader's comment inspired this article
How do I report an "N" driver driving an SUV driving at least 80 in a 50 KPH zone on Evans Road, Chilliwack just now……….& weaving in & out like a moron ? Why are people like this getting an N licence in the first place ? Getting tired of Insurance rate increases with nutjobs like this all set to go for a potential roll over or crash.
Well, it's obvious that some drivers do not maintain the good driving skills needed to pass the road test, after the road test.
It seems like some drivers get their licenses, and then immediately – or sometimes more slowly – morph into a completely different drivers. Perhaps similar to a driver from The Fast And The Furious.
I guess it somehow mysteriously happens that every driver who is driving around has passed their road test, and yet people are still Googling 'how to report dangerous drivers.'
But let's talk about when you'd like to report a dangerous driver that you see on the roads. Perhaps you feel there is a danger to yourself or others; perhaps an immediate danger.
Report Dangerous Driving If The Threat Is Immediate
If the driving behavior is posing an immediate threat, call 911 right away and report it.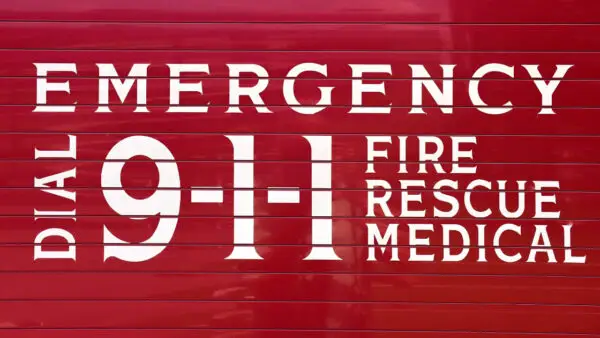 A car driving the wrong way down the highway is an immediate
emergency, is it not?
Immediate intervention is necessary. But it doesn't need to be that dramatic in order for a 911 call to be warranted.
Drunk or impaired drivers can be just as dangerous. And I am sure there are many other 'styles' of dangerous driving (I can't believe I just said that). If you see anything that you think requires immediate attention, call 911.
Get the License Plate Number To Report Dangerous Drivers
Being able to record (or write down) the license plate number of the offending vehicle is the first thing to do if you can.
When making a report to the police, you will need this information.
This is just because trying to report a 'grey Honda Civic' doesn't usually help the police to narrow down a suspect very well.
Report Dangerous Drivers – Write Down Details
If you can write down as many details as you can remember in order to report dangerous drivers, that would be good. Humans don't have very great memories, and you will need as much information as possible. Write down details about the:
Person or people involved
What exactly happened
The location where it all happened
The time that it happened
Why, if you can surmise this
Any other details you may think would be relevant
Report Dangerous Drivers: Non-Immediate Threat
If it's not appropriate to call 911 for immediate action, then you can call the police non-emergency number for the area
(city or town) the incident occurred.
Make sure to get and write down your file number for your complaint. The police give every complaint a file number. You will need this if you do follow up with your complaint again at a later time.
Report Dangerous Drivers In BC – 3 Options
There are three options available to report dangerous drivers in this province
Anonymously report the incident
You can report the incident and identify yourself, but you can decide to decline any further involvement
Report the incident and identify yourself, plus you can commit to attending court – if necessary
Report Dangerous Drivers Anonymously
If you go with the anonymous complaint option, the police will merely patrol the area.
They won't be able to do much else unless they themselves witness something and can react to that.
Police usually assign a low-priority status to this type of complaint.
Reporting The Incident & Identifying Yourself
If you go with option 2: reporting the incident to the non-emergency police line and identifying yourself, the police will similarly patrol the area.
If they find the suspect vehicle, they can let the driver know there has been a complaint. The police may have a little chat and caution this driver about their driving behavior.
If someone other than the registered owner was driving the vehicle, the police may send a letter of caution to the owner.
The letter will let them know how the vehicle was being used according to the complaint, and leave it at that.
Reporting The Dangerous Driving and Committing to a Court Appearance
If you go with this third, most involved option, here's how it will go down. You must identify yourself and be ready to commit to a court appearance, if necessary.
The police will make patrols and open an investigation. They will ask you for a written statement.
This statement will include all the details of the incident. The purpose of this is to allow the police to have a fully recorded set of details of the incident.
How Police Will Investigate the Dangerous Driving Incident
Once you report dangerous drivers, what will the police do?
Police will first identify the registered owner of the offending vehicle. This is why it's so important to get the correct license plate number in order to correctly report dangerous drivers.
A police officer will then make a personal visit to the owner of the vehicle and let them know that their vehicle has been involved in an incident in which there was a breach of the law (the motor vehicle act
).
The police will require that the driver be identified.
Failure to identify who was driving at the time is an offense, even when it was the registered owner who was driving.
The police can now deal directly with the offending driver, or, they could charge the registered owner for the original offense; or for failing to identify the driver.
Speaking With The Driver
When speaking with the driver, the police will summarize the complaint. The offending driver does not have to say anything in response.
However, if the driver gives an explanation, the police will listen. This explanation may be used in court if it goes to that.
Police will then decide to either issue a violation ticket or simply caution the driver. As is often the case, police will use their discretion as per each individual case.
Then, the police will call you back to update you.
Report Dangerous Drivers – Then What?
You won't necessarily have to go to court
. Often, the ticket is simply paid or ignored.
If it is ignored, it will be deemed convicted after 30 days have gone by since the date of issue.
When The Dangerous Driving Ticket Is Disputed
The driver may decide to dispute the ticket. If this happens, you will receive a phone call from the investigator. They will let you know when and where the dispute will be. You may or may not receive a paper subpoena.
Take notes with you to court in case some time has gone by and you maybe don't remember all of the details.
In your case, you will recall the incident. You'll be required to answer any questions from the prosecutor (which is usually the investigator).
The accused or their lawyer may ask you questions, too.
Report Dangerous Drivers: Conclusion
Hopefully, this answers all of your questions about how to report dangerous drivers in beautiful British Columbia. After you testify, you will be able to sit in the court and watch the remainder of the proceedings.
You will hear the court's decision. The judge will advise whether the driver is guilty or not. If the driver is convicted, the judge will say what the penalty will be. If they aren't, the reasons why not will be explained. And that's about it.
To find Non-emergency Police numbers to report dangerous drivers
To look up the non-emergency police phone number for your particular city, refer to 911 E-comm's non-emergency phone number lookup website.
Options To Report Dangerous Drivers in Surrey
If dangerous driving occurred in Surrey, BC, you can also report it online. Surrey RCMP recently launched an online site for reporting crime. It takes about 15 minutes to go through the process of reporting dangerous drivers in Surrey.
This is part of a pilot project to reduce the number of calls that police get. The goal is to allow police to focus on higher-priority calls.
Other crimes you can report through the site include damage or mischief complaints. This works if the damage to a vehicle or a property is less than $5,000.
You can also use it to report hits and runs to unoccupied vehicles. In addition, property and theft under $5,000, and lost property under $5,000.
This online reporting site is meant to be for less serious crimes that happen in the City of Surrey. In addition, it's meant for crimes where there may not be any suspects or witnesses. And, for things where follow-up by a police officer is not needed.
Read more: