Luxury car brands …
Wondering about luxury car brands? Here is a brief overview, along with some totally interesting & random facts.
1. Acura
Who makes Acura?
Acura is the luxury division of the Japanese Honda brand. It was founded in 1986. It has headquarters in Tokyo, Japan, and California USA.
2. Alfa Romeo 
Alfa Romeo was founded in 1910 in Italy.
Who owns Alfa Romeo?
It's a subsidiary of Stellantis. What's Stellantis?
Stellantis N.V. is a multinational automotive company incorporated in Amsterdam, the Netherlands. It was established on 16 January 2021 through the merger of Groupe PSA and Fiat Chrysler Automobiles on the basis of a 50-50 cross-border merger agreement.

wikipedia
3. Aston Martin
Aston Martin was founded in 1913. Its headquarters are in the UK.
Price For Aston Martin
Prices for Aston Martin range (US dollars)
DB11 – Starting MSRP $201,820
DBS – Starting MSRP $307,820
DBX – Starting MSRP $179,986
Vantage – Starting MSRP $156,081
4. Audi
Audi was founded in 1909 in Germany. It's a wholly owned subsidiary of the Volkswagen Group.
Audi With V8
Yes, the Audi RS 7 has something special: drivers will love the 4.0-liter turbocharged V8 engine, tuned for 605 horsepower, with 516 lb-ft of torque, and 0-60 acceleration of 3.6 seconds.
5. Bentley 
Bentley Motors Limited was founded in 1919. Its headquarters are in the Uk.
2021 Bentley Flying Spur
Starting at $219, 425
Gas-guzzling V-12 engine
Active safety tech isn't standard
Pampering interior
Agile handling
Over-the-top power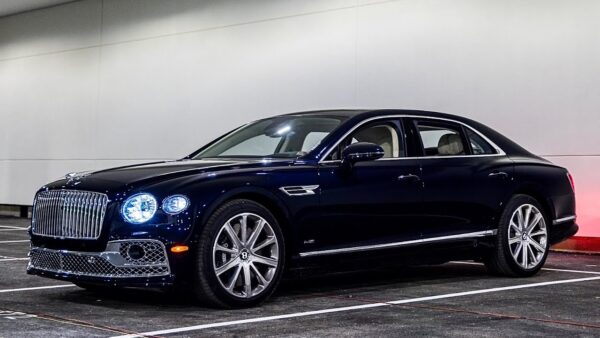 6. Luxury Car Brands: BMW
BMW was founded in 1916 at first as a manufacturer of aircraft engines, and no, it doesn't stand for 'break my window.'
What Does BMW Stand For?
BMW actually stands for Bayerische Motoren Werke GmbH. This can be roughly translated to the Bavarian Engine Works Company. The German state of Bavaria is where the company first got its origins.
7. Bugatti 
Bugatti was founded in 1909. Its headquarters are in France.
Bugatti oil change cost
A Bugatti Veyron oil change costs $21,000. True story.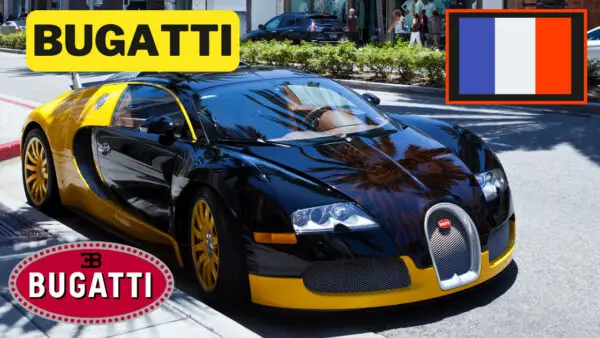 8. Buick
Buick was founded in 1903 and has its headquarters in Detroit, Michigan, USA.
who owns buick?
General Motors owns Buick.
9. Cadillac 
The Cadillac Motor Car Division was founded in 1902 and is a division of the American General Motors (GM) Company.
cadillac palace theater
The Cadillac Palace Theatre is operated by Broadway In Chicago. This is a Nederlander company. Its location is 151 West Randolph Street in the Chicago Loop area. For general information, call 1 312-384-1502.
10. Chrysler
Chrysler was founded in 1925 with headquarters in Michigan, USA. It's one of the "big three" automakers in the US. Other brands under the Chrysler company include Jeep, Dodge, Ram, & Mopar.
chrysler museum of art
What's this? The Chrysler Museum of Art is an art museum in Virginia. It's on the border between downtown and the Ghent district of Norfolk. It was founded in 1933 as the Norfolk Museum of Arts and Sciences. In 1971, the automotive heir, Walter P. Chrysler Jr., made a donation to the museum. He donated most of his extensive collection.
Entrance to the museum is free. It features 50 galleries, more than 30,000 objects, interactive space for the whole family, and a unique and rare glass studio.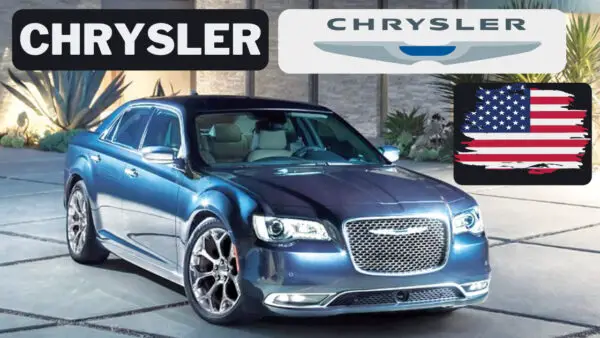 11. Ferrari
Ferrari was founded in 1939 and it's headquarters are in Italy. Over history, the company has been known for its participation in racing, particularly Formula One. It is the oldest and most successful racing team.
how much is a ferrari?
Ferraris can cost anywhere from $215,000 to $625,000
The 2021 Ferrari SF90 Strdale/Spider starts at $507,000
The 2021 Ferrari Portofino M starts at $244,000
12. Fisker / Karma Automotive
Karma was founded in 2015 under the name Fisker. It produces luxury, electric vehicles. It's headquarters are in Irvine, California, US.
2022 fisker ocean suv
Some have already begun drooling over the 2022 Fisker Ocean SUV. The price is rumored to start at $37,449 for this electric vehicle with a 250-300 mile driving range.
Completely powered by electricity
2 wheel or all-wheel drive available
0-60 in 2.9 seconds (for the quickest Ocean)
Compatible with most EV charging stations
Will come with a so-far unspecified amount of complimentary charging
13. Ford F-150 Limited
Ford is not normally seen as a luxury brand. However, if you're searching for a damn fine automobile, you need to check out this truck.
14. Genesis G90 
Genesis is Hyundai's luxury brand.
More Luxury Car Brands
15. Infiniti
Infiniti became a thing in 1989 and has its headquarters in Japan. It's the luxury division of the Japanese brand Nissan.
16. Jaguar
Jaguar was introduced in 1935 and has headquarters in the United Kingdom. Jaguar Cars was merged with Land Rover in 2013 to form Jaguar Land Rover.
17. Lagonda
Lagonda was founded in 1906. It has been owned by Aston Martin since 1947. Its headquarters are in the United Kingdom.
18. Lamborghini
Lamborghini was founded in 1963 and has headquarters in Italy. Its owned by the Volkswagen Group through its subsidiary Audi. The Lamborghini's were first known for using a rear-mid engine, rear-wheel drive layout.
19. Luxury Car Brands: Land Rover
Land Rover was founded in 1948 and has had several owners over the years, and is now known as Jaguar Land Rover. They are built in Brazil, China, India, Slovakia, and the United Kingdom. Originally, Land Rovers were utilitarian off-roading vehicles. That went out the window, as today, they are solely upmarket and luxury vehicles.
20. Luxury Car Brands: Lexus
Lexus is the luxury brand of the famous Toyota brand from Japan. It was founded in 1989. It is marketed in more than 70 countries all over the world.
21. Luxury Car Brands: Lincoln 
Lincoln is the luxury division of the well-known American brand Ford. It was founded in 1917 and offers stiff competition to GM's luxury brand, Cadillac.
22. Luxury Car Brands: Maserati
Maserati was founded in 1914 and has headquarters in Italy. It was originally associated with Ferrari. It's now owned by Stellantis.
23. Luxury Car Brands: Maybach
Maybach was originally founded in 1909. Today it is owned by Mercedes-Benz. It has headquarters in Germany.
24. Luxury Car Brands: McLaren
McLaren is the second most successful Formula One team after Ferrari. It was founded in 1963.
25. Mercedes-Benz 
Mercedes-Benz was founded in 1926 and has headquarters in Germany.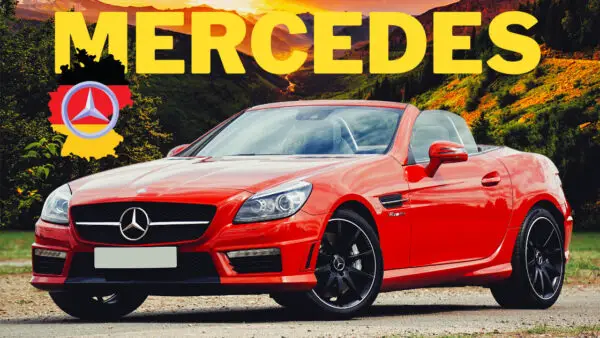 26. Mini
27. Pontiac
Pontiac was founded in 1926 and is owned by General Motors in the US. It's headquarters are in Michigan, US.
Not normally seen as a luxury brand, however, this new Firebird Trans Am is quite something to drool over, actually.
They're built by a custom car maker, Trans Am Depot, which has won multiple awards for the craftsmanship of its custom Pontiacs.
This new car is based on the Chevy Camaro, a timeless classic of course.
It's got a V8 engine to brag about, 840 hp, & a top speed of 200 mph.
28. Luxury Car Brands: Porsche
Porsche was founded in 1931 and has headquarters in Germany. It's owned by Volkswagen AG.
29. Range Rover 
Range Rover is produced by Land Rover, which is now known as Jaguar Land Rover. It was founded in 1969.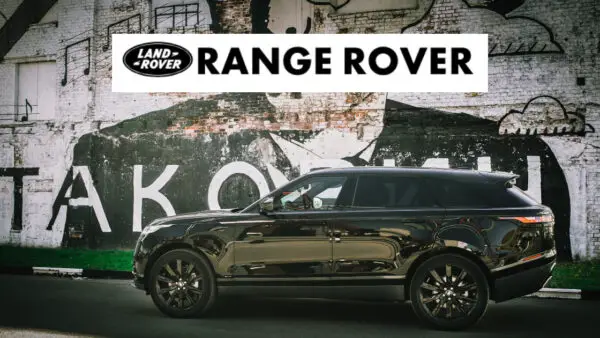 30. Rolls-Royce 
Rolls Royce was founded in 1998 and has headquarters in the United Kingdom. It's owned by BMW.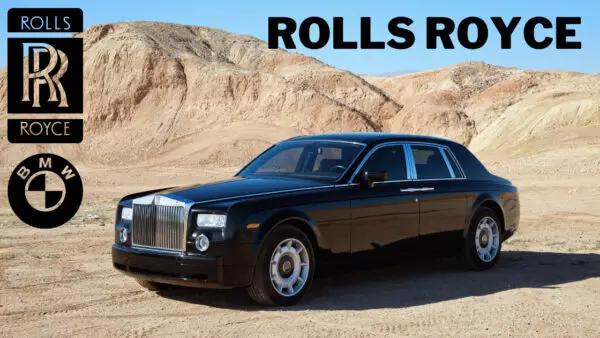 31. Tesla Inc.
Tesla is an American electric vehicle and 'clean energy company' based in California. Current products include electric cars, solar panels, battery energy storage, solar roof tiles, and more. It was founded in 2003. It has been the subject of numerous lawsuits and controversies.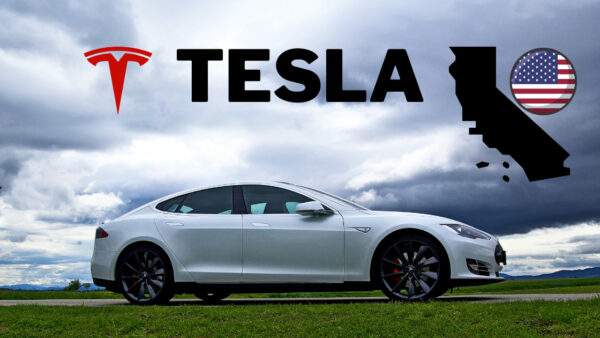 32. Luxury Car Brands: Volvo 
Volvo was founded in 1927 and has headquarters in Sweden. Its core activity includes the production, distribution and sale of trucks, buses and construction equipment. It also supplies marine and industrial drive systems, and also financial services. It is a major world manufacturer of heavy-duty trucks.
Becker Automotive Design – Check it out for insane, custom, luxury designs!
The Becker Automotive JetVan™ is a rare product that confers upon its owner the ability to be productive and stay connected in a full mobile office environment, while transporting them in a fashion unequalled by any automobile or limousine.
Indeed, riding in the JetVan™ spoils one forever when it comes to doing business on the go, entertaining friends, or just resting or relaxing throughout the journey.
Becker Automotive Design – JetVan
Ummmm…WOW
Read more: Best Car GTA 5: Battle Of The Ravaging HyperCars