Yellow Signs Are Warning Signs
They warn of hazards ahead
It's time to brush up on your road signs. Let's start with something simple, a nice curve road sign. Since this is a yellow sign, it's a warning sign. Most warning signs are yellow, and diamond‑shaped. They warn of possible hazards ahead.
Let's see this curve ahead road sign in context
While it might be obvious during the daytime that there is a curve coming, it's not always the case at night. Especially when it's raining or bad visibility, one will really learn to appreciate these road signs.
Since the 30 km/hr speed tab is on a yellow background, this is a recommendation, not law. However, it is obviously there for a good reason, and not for decorative purposes. If you proceed around the curve too fast, your car will tend to continue in a straight line as per physics, so do proceed with caution.
The Chevron Road Sign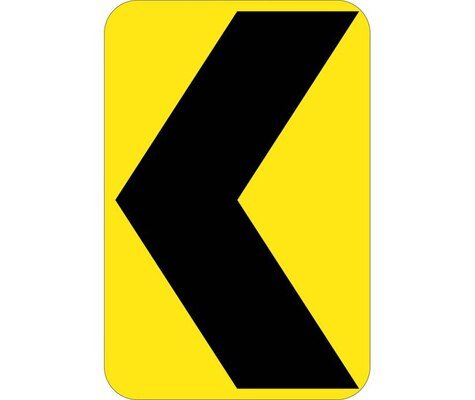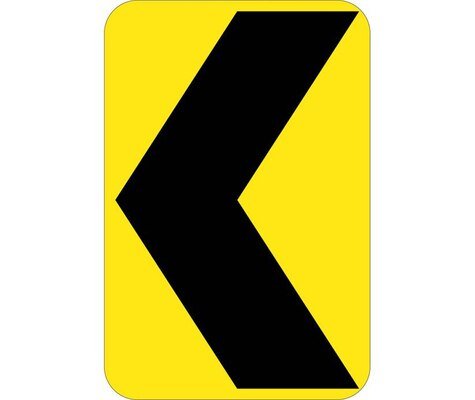 And ANOTHER Chevron
Learn about Construction Road Signs
Turns and Curves Road Signs – Alberta
Carmen C. is the founder of DrivingInstructorBlog.com After becoming an ICBC-GLP (Graduated Licensing Program) driving instructor at the age of 22, she worked for about 8 years teaching driving lessons in beautiful North Vancouver, British Columbia, Canada
In 2012 she decided to pour her knowledge into a website and share this information with the world! 🌎 She no longer teaches, but enjoys writing and maintaining this blog, creating abstract art when inspired, and photography.