What's the best Car in GTA 5? It's hard to answer this question because, well, to each his own, and all of that.
But here are certainly some of the top contenders for GTA 5 & GTA 5 Online. Let's jump right into it, but if you need the short version, here it is.. (no particular order).
Ocelot XA-21
Grotti X80 Proto
Pegassi Tezeract
Progen T20
Dewbauchee Vagner
Annis RE-7B
Overflod Autarch
Pegassi Tempesta
Pegassi Zentorno
Progen Itali GTB Custom
Truffade Nero Custom
Bravado Banshee 900R
Pfister 811
Best Car GTA 5? Ocelot XA-21
$2.4 million
159 miles per hour max
Outrun almost every other car in the game
Lap time: 0:59.927s
Based on Jaguar C-X75, McLaren P1, Maserati GranTurismo, Koenigsegg Regera
Grotti X80 Proto
Unique, Hypercar look
$2.7 million
Top speed 161 miles per hour
Very fast acceleration
Sleek, futuristic
Somewhat challenging to handle & turn
Unique exhaust
Unique 'spoiler'
Based on a Ferrari F80 concept, GreenGT LeMans
Below average braking
Exceptional acceleration
All-wheel drive train
Pegassi Tezeract
$2.8 million hypercar
100% electric motor – no noise on the road or when starting up, you won't hear any awesome rumbling sounds, it's silent when driving
Still a lot of customization options available
Difficult to mix and match colors
Glow in the dark shocks at night ($400 lit secondary shocks)
No exhaust, no transmission, no turbo (it's an electric car)
Tops out at 169 miles per hour
Outrun almost anyone in the game
Acceleration is lacking
Excellent handling
Unique spoiler designs, split aero-spoiler
The stock rims glow in the dark
Extremely bright lights & high beams
Steering wheel does not block view of any gauges
Ideal for a track with fewer turns
Inspired by the Lamborghini Terzo Millenion and Lamborghini Aventador S.
Progen T20
Based on a McLaren P1, Tushek T600, Falcon F7
Max Speed 130.63 mph
GTA 5 Fastest Lap Times
What's The Best Car In GTA 5
Dewbauchee Vagner
$1.5 million
Top Speed 99.98 mph (game files)
Top Speed 126.75 mph (in game)
Based on Aston Martin Valkyrie, Jaguar C-X75, Nio EP9
Annis RE-7B
Lap time – 0:59.727s
$2.475 million
Top speed 123.5 mph
Useful handling features that allow it to complete a regular lap around .2 seconds quicker than the Ocelot CA-21.
Inspired by the Nissan R390 GT1, Mazda 787B, Aquila CR-1, and Memo Rojas BMW
Slipstream enabled
Amazing brakes
Very nice interior
Rear-wheel drive; fun for sliding around all over the place
Overflod Autarch
Based on a Scuderia Cameron Glickenhaus SCG 003, McLaren Senna, KTM X-Bow GT4, Koenigsegg One
Quick accelleration, but not top speed
$1.99 million
Top speed 125.5mph
'Boosting' feature useful for hairpin corners
Ideal for tracks with a lot of turns
Great for drivers of any and all skill levels
Inspired by the McLaren Senna.
Top speed of 161 miles per hour
Pegassi Tempesta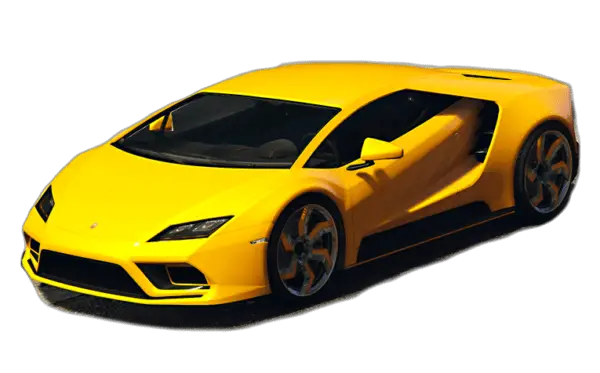 Based on a Lamborghini Huracán/Centenario
Immense acceleration
Outstanding top speed and cornering capability
30/70 all-wheel drive
Max speed 128.74 mph
$1,329,000
Pegassi Zentorno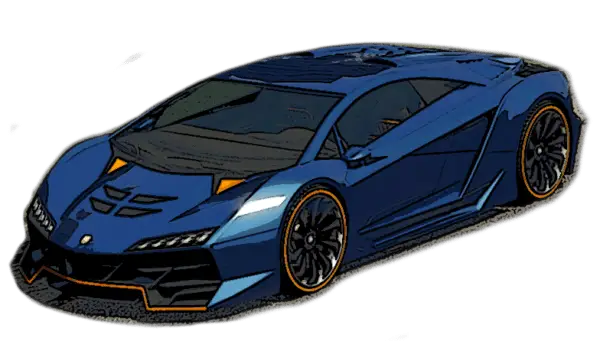 Based on a Lamborghini Veneno/Lamborghini Sesto Elemento/Lamborghini Aventador
Very fast with good handling
$725,000 (GTA online)
Best Car GTA 5 & GTA Online: Top Speeds
Dewbauchee Vagner
Progen Itali GTB Custom
Truffade Nero Custom
Grotti X80 Proto
Bravado Banshee 900R
Pfister 811
What's the fastest car in GTA 5 Online?
This might be the best car in GTA 5 Online
Over 500 vehicles currently in the game
The Ocelot Pariah remains the fastest vehicle
Top speed 136 mph
Need to brush up on your Canada Road Lines? You know, for like, real life?!
What's The Best Car in GTA 5 Story Mode?
The fastest vehicle in GTA 5 story mode is theTruffade Adder
It's the fastest car to go in a straight line
It's also a monster in long races, especially across highways
Even stock, the Truffade Adder can brag its top speed is 115 mph
What is the most expensive car in GTA 5 story mode?
The most expensive car in GTA 5 story mode is the Ocelot XA-21, at $2.4 million. Ah, pocket change!
It tops out at 159 miles per hour, faster than almost every other car in the game