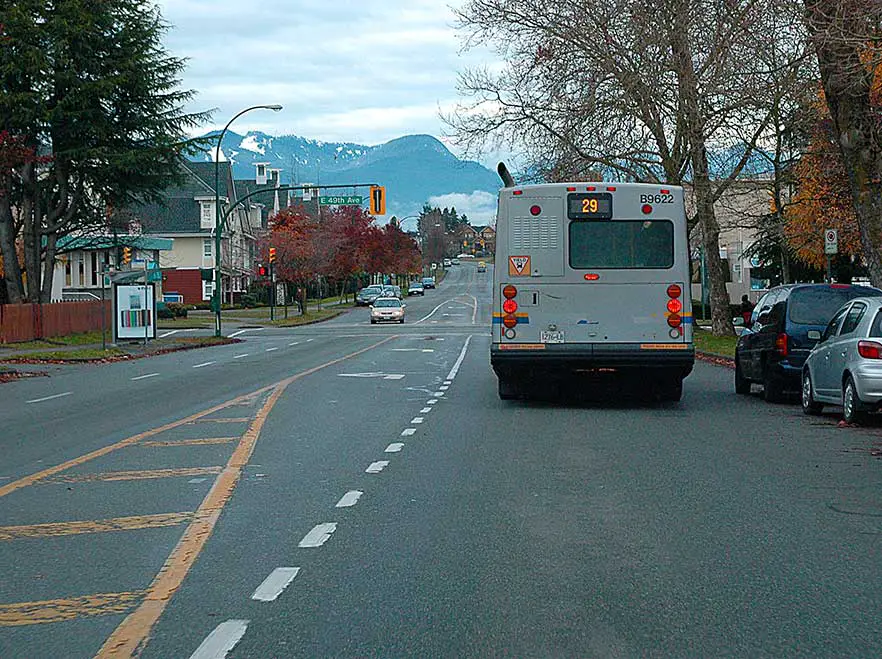 HELP! There's a Bus/Truck In Front of Me… And I Can't See The Traffic Light!
Can't see the traffic light?
You know there's an intersection… but where is the traffic light?
I've heard this before. Unfortunately I've also heard of people driving right though red lights following a truck / bus for this very reason.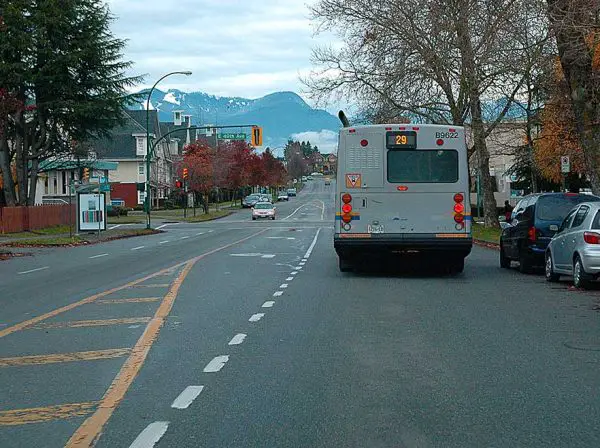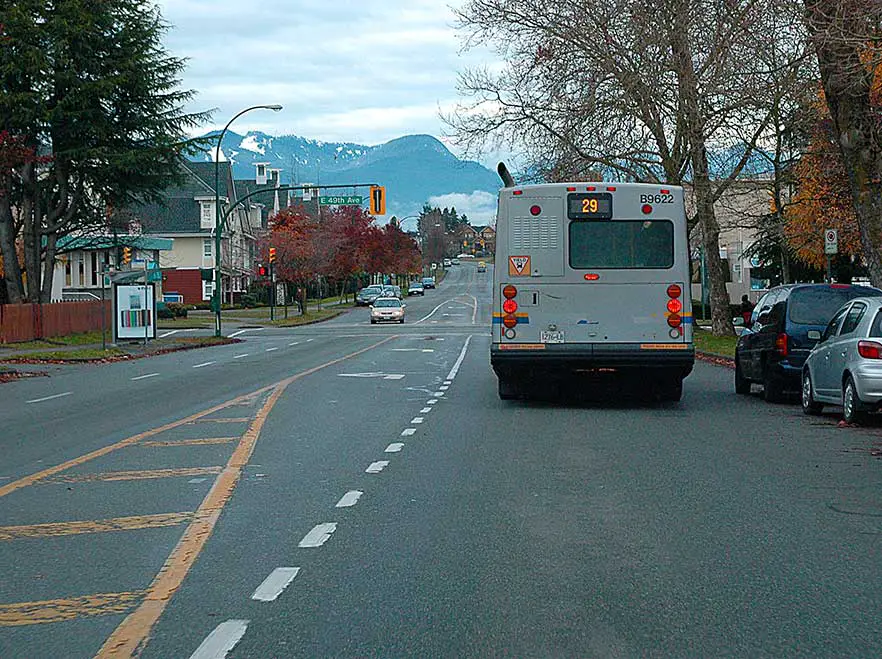 I must tell you something
The typical intersection in the Vancouver area, and probably a lot of other areas, has another signal light on the left (and sometimes right) side of the intersection so that you can still see the light if there's a larger vehicle blocking your view. This light is often the exact same light as the regular one; usually if it is a designated left turning signal, it will be made obvious ('Left Turn Signal')
Look again
In this example the signal light is most definitely RED!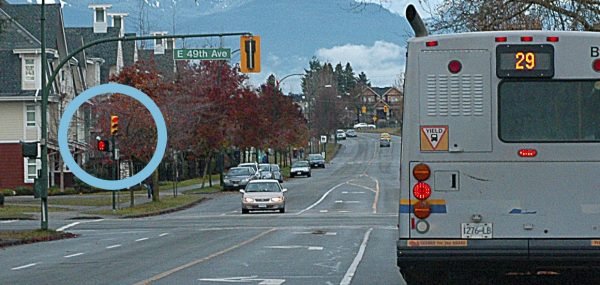 What else can you do when driving to increase your visibility in this situation?
Leave more space (following distance) in front of you, of course. 🙂
By the way, if you're one of those people who has been driving 5 years and has never noticed this "other" traffic light… Don't worry. You are not the only one. I was once one of them too. It happens.  😉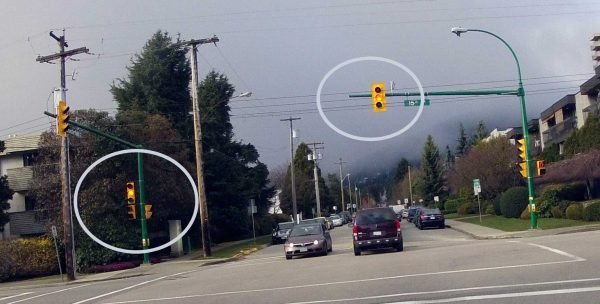 Many moons ago, Carmen became an ICBC-approved driving instructor at the age of 22 in North Vancouver, and has spent many years working with new and experienced drivers around the lower mainland. She can be found reading the Motor Vehicle Act for fun while receiving strange looks from others. May the quest for great driving continue!