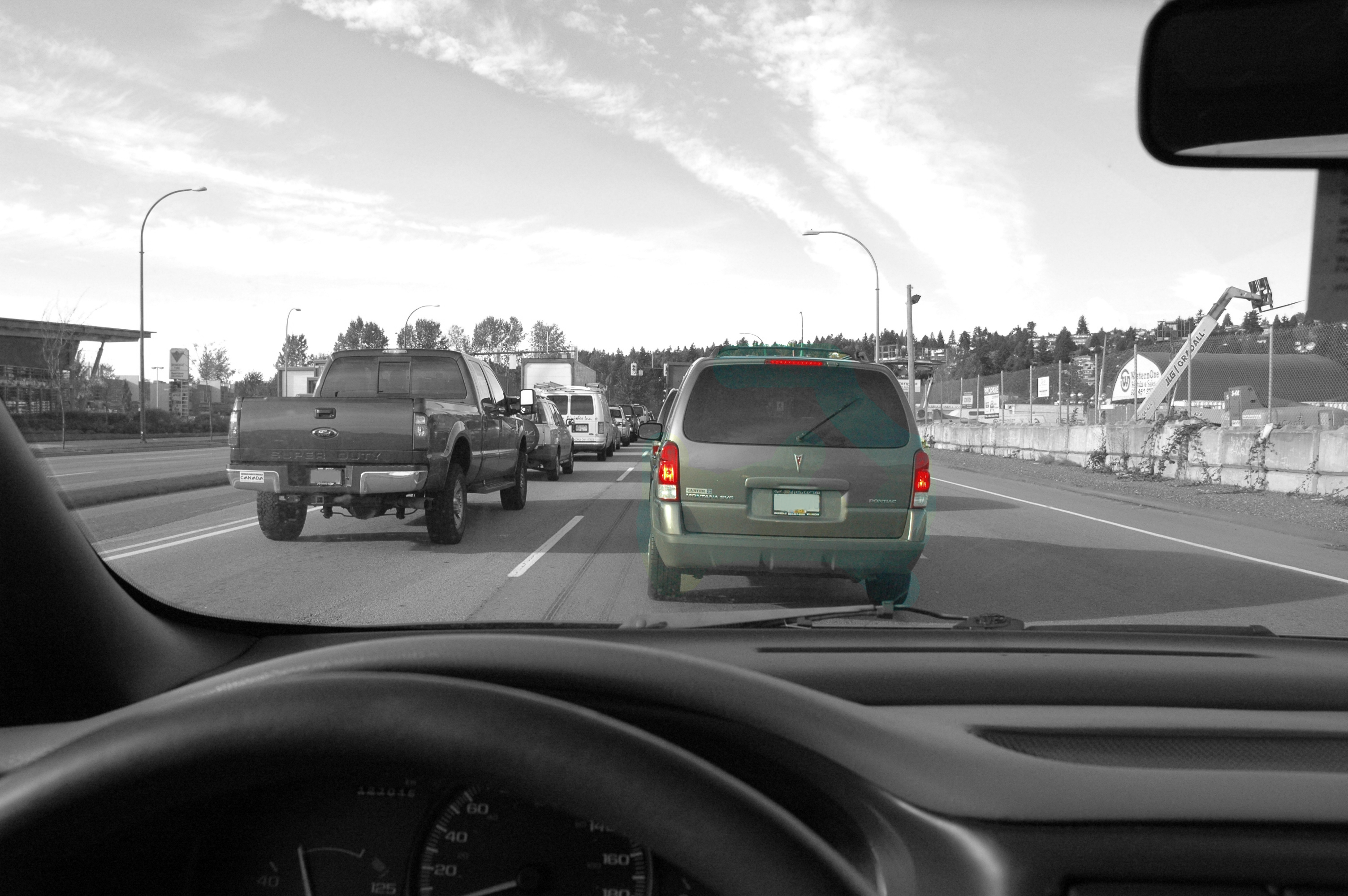 Q: Standard car rolling backwards on a hill / Space between vehicles when stopped
Question: When stopped on a hill while driving a car with a manual transmission there is always a chance of some roll back. If your car does roll back and hits the car behind you, who would be at fault? Do you need to leave a certain amount of space between vehicles when stopped as you would while driving?
Here is what ICBC has to say about this:
"The fault is to be determined by a few different factors, and only a claims adjuster would be able to determine who was at fault in a specific scenario. There is the responsibility of a driver to leave enough space in front of their car, and the back of the vehicle in front of them when stopped.

Our road test standards state that you could get a negative mark on rolling back further than 30 cm, and a general rule of thumb is that you want to ensure you can see the vehicle's back tires touch the pavement when stopped behind."
Generally speaking (will depend on the size of the vehicles) if you can still see the bottom of the tires of the car in front like this, then you have an adequate space cushion.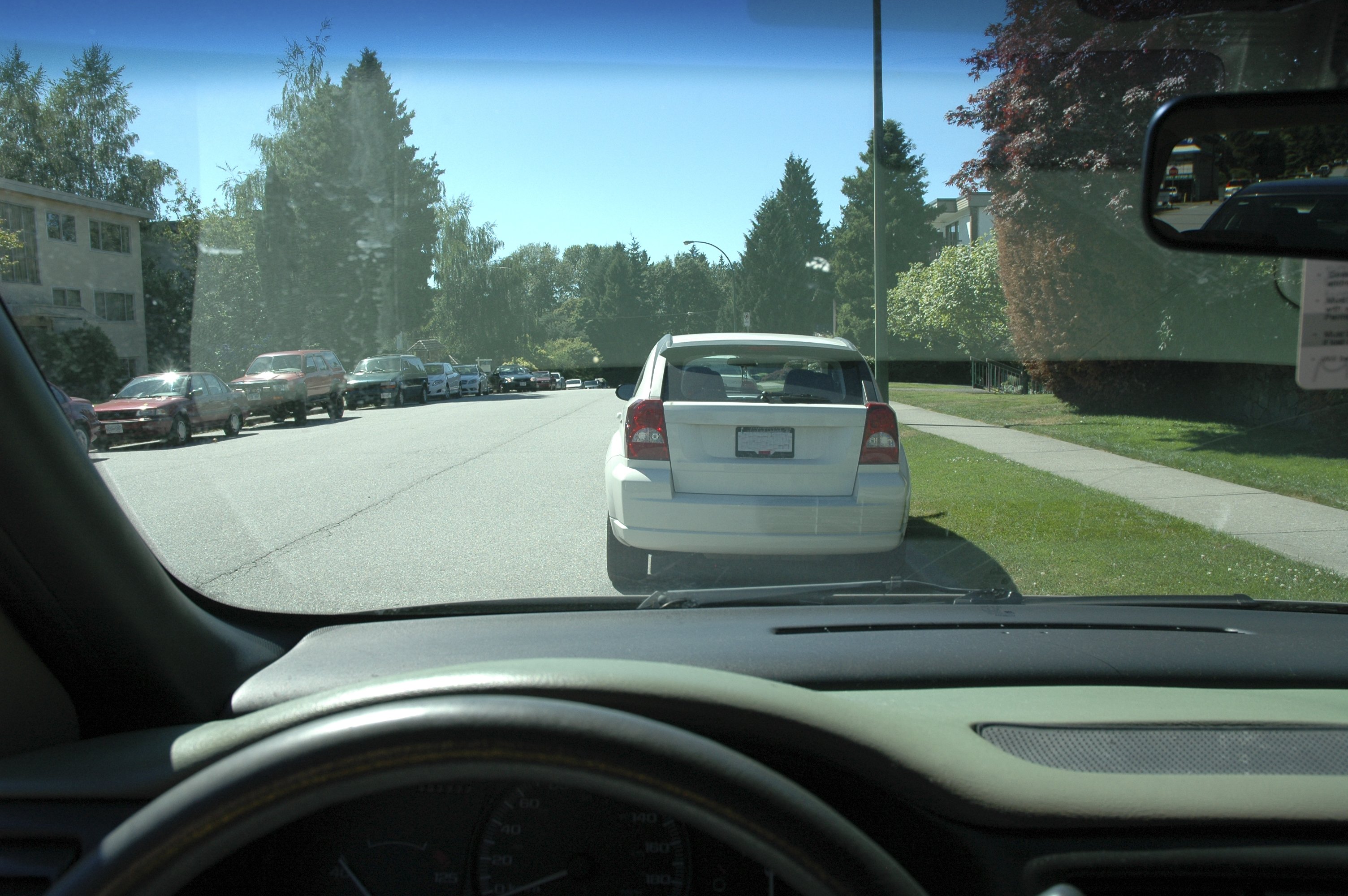 This is WAY more than 30 cm: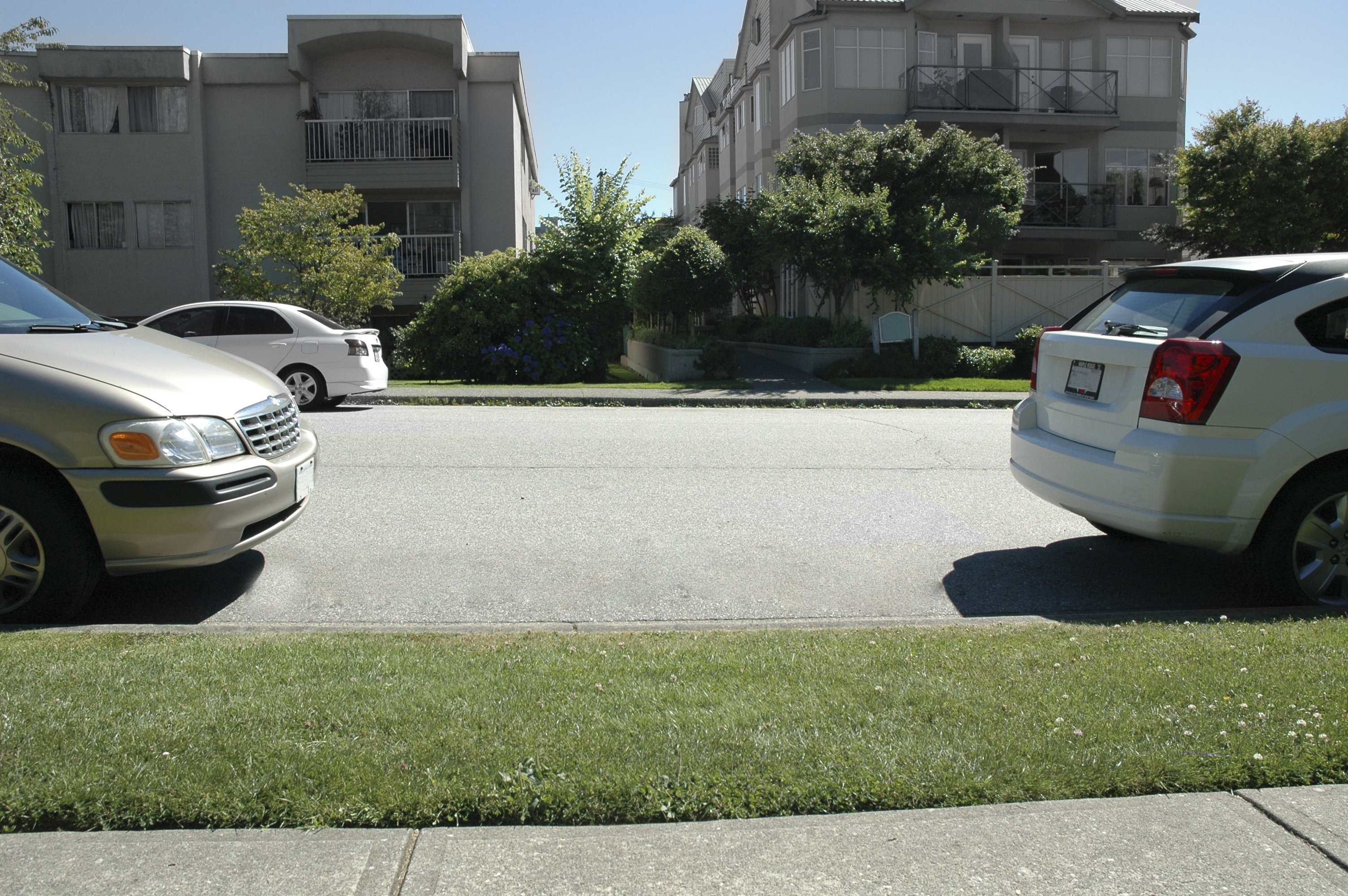 *Tip: When driving a manual car, use the hand brake to prevent the car from rolling back when doing hill starts.
This is a good amount of space for several other reasons as well:
If you're rear ended, you have a bit of a space cushion before running into the car in front
The exhaust from the car in front won't go straight into your vehicle
Visibility is better
If the car in front breaks down you can still fit around it without having to back up
You avoid road rage and/or upsetting the driver in front (people who have been rear-ended in the past can feel nervous if you stop too close or at the last second).
Reference:
Thank you to Trevor for this very good question:)
Many moons ago, Carmen became an ICBC-approved driving instructor at the age of 22 in North Vancouver, and has spent many years working with new and experienced drivers around the lower mainland. She can be found reading the Motor Vehicle Act for fun while receiving strange looks from others. May the quest for great driving continue!