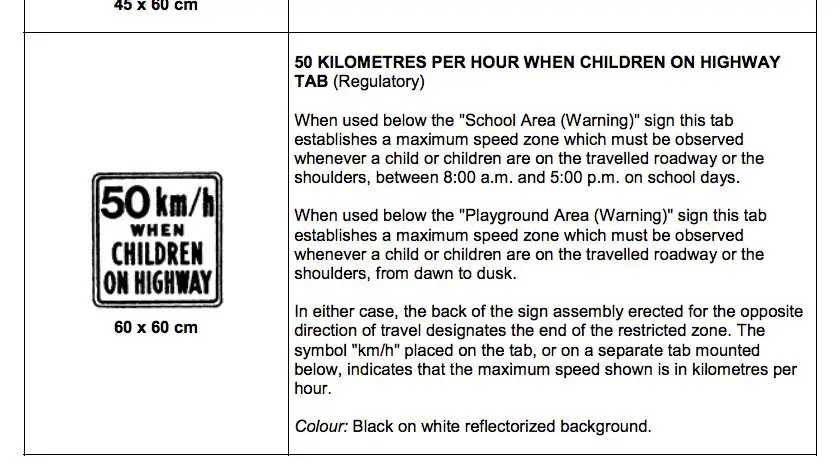 Question about Playground/School Speed Restriction "When Children on Highway" Road Sign
When children on highway
Q: I have a question about the playground zone speed limitation. Once I was driving around a playground in maple ridge, and the sign says "30km/h when children on highway". I could see children playing inside the playground, but there're nobody actually on the road or the shoulder, so should I drive at 30 or 50 ? Thanks!
Black and white signs
According to the motor vehicle act HERE, 
Was it a black and white (regulation, i.e. not optional) speed tab sign like this, attached to a playground sign? You only 'have to' slow down to the posted speed when the child/children are on the road or shoulder in this case.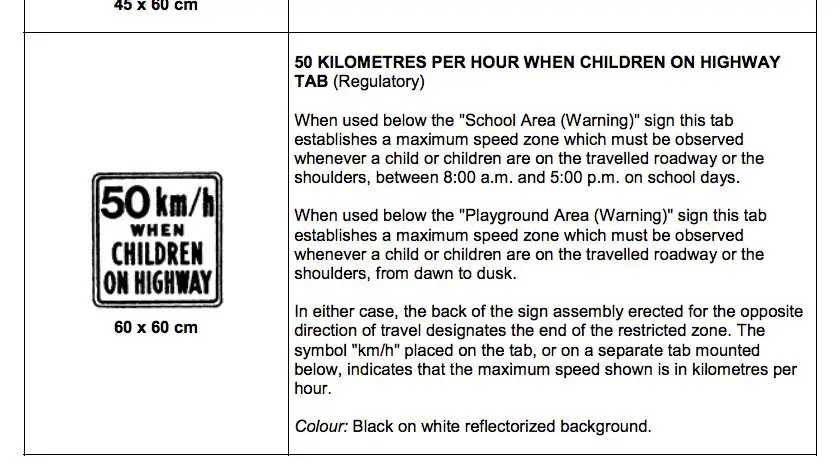 Many moons ago, Carmen became an ICBC-approved driving instructor at the age of 22 in North Vancouver, and has spent many years working with new and experienced drivers around the lower mainland. She can be found reading the Motor Vehicle Act for fun while receiving strange looks from others. May the quest for great driving continue!