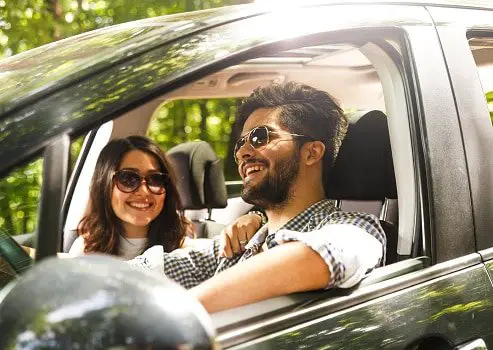 Class 5 Driver or Non-N Driving Car with N on the back: What's The Deal!
Question: Is it illegal to keep an "N" or "L" on the back of a vehicle all the time even if the driver is not in the learners or new category?
Answer from the VPD (Vancouver Police Department) via email:
                The simple answer is " no "it is not illegal, but keep in mind that you may be stopped if you are the lone occupant of the vehicle driving while displaying an "L" sign. The "L" sign requires the driver to be accompanied by a qualified supervisor. If an officer sees a vehicle operated by a lone individual while displaying an "L" sign the officer will more than likely stop the vehicle to ascertain if he/she is contravening the licence restrictions.
Many moons ago, Carmen became an ICBC-approved driving instructor at the age of 22 in North Vancouver, and has spent many years working with new and experienced drivers around the lower mainland. She can be found reading the Motor Vehicle Act for fun while receiving strange looks from others. May the quest for great driving continue!