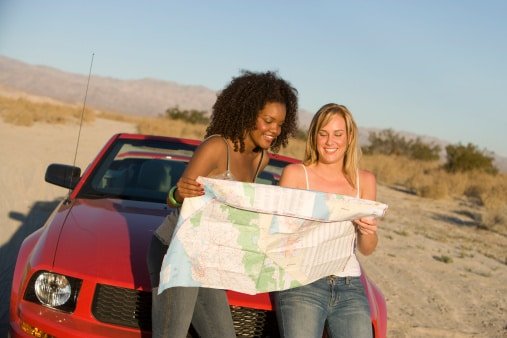 Q: Can I use my friend's car for the ICBC road test?
ICBC does not have a fleet of vehicles for people to use on their road test.
You must show up with a car to your test and you may use any car that you have permission to drive (be aware some people have company vehicles/policies and insurance only for drivers who have been driving for 10 years or more) that is in good working and safe condition. The best place to find out about insurance is directly from ICBC.
This means:
It must have working horn, brake lights, signal lights and headlights and lenses must not be cracked or missing, windshield must not be cracked or illegally tinted, vehicle must be properly insured and licensed, seat belts must be working and not frayed, tires must be in good condition, doors and windows must be functioning properly, exhaust must be in good condition, any vehicle modifications must be safe and legal, fuel gauge must not be on empty!
Many moons ago, Carmen became an ICBC-approved driving instructor at the age of 22 in North Vancouver, and has spent many years working with new and experienced drivers around the lower mainland. She can be found reading the Motor Vehicle Act for fun while receiving strange looks from others. May the quest for great driving continue!