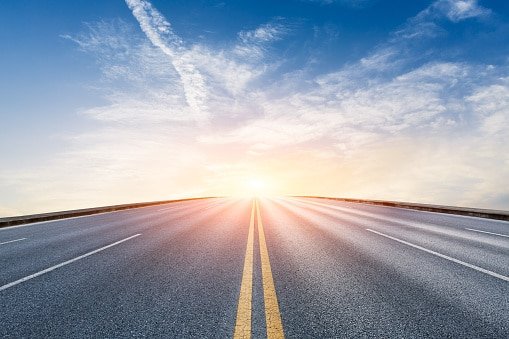 Driving Question : Can I Reverse Out of Driveway Across Solid Yellow Line(s) ?
Q: Can I back out of my driveway across double yellow lines?
There is no specific law against this. You are required to make sure it is safe before you reverse and while reversing, and to avoid impeding traffic.
Please consider the much safer option of reversing into a driveway whenever possible to avoid the need to reverse out.
Motor Vehicle Act
Suspension of sections 151 and 155
156 If the driver of a vehicle is causing the vehicle to enter or leave a highway and the driver has ascertained that he or she might do so with safety and does so without unreasonably affecting the travel of another vehicle, the provisions of sections 151 and 155 are suspended with respect to the driver while the vehicle is entering or leaving the highway.

Emerging from alleys
176 (1) The driver of a vehicle in a business or residence district and emerging from an alley, driveway, building or private road must stop the vehicle immediately before driving onto the sidewalk or the sidewalk area extending across an alleyway or private driveway, and must yield the right of way to a pedestrian on the sidewalk or sidewalk area.

(2) The driver of a vehicle about to enter or cross a highway from an alley, lane, driveway, building or private road must yield the right of way to traffic approaching on the highway so closely that it constitutes an immediate hazard.
Caution in backing vehicle
193 The driver of a vehicle must not cause the vehicle to move backwards into an intersection or over a crosswalk, and must not in any event or at any place cause a vehicle to move backwards unless the movement can be made in safety.
Reference:
Is it illegal to back out of my driveway? (BC Driving Blog)
Tags In
Many moons ago, Carmen became an ICBC-approved driving instructor at the age of 22 in North Vancouver, and has spent many years working with new and experienced drivers around the lower mainland. She can be found reading the Motor Vehicle Act for fun while receiving strange looks from others. May the quest for great driving continue!