What You Must Know About Unmarked Crosswalks
Generally, any intersection is a legal place to cross the road.
This is called an unmarked crosswalk.
If there are pedestrians waiting at an intersection like this one, vehicle traffic is required to yield. Be sure to stop your vehicle well before the intersection so that you don't block the intersection (cross traffic might be able to go at the same time), and so that traffic behind you can see why you are stopping and won't assume you're turning, and attempt to drive around you.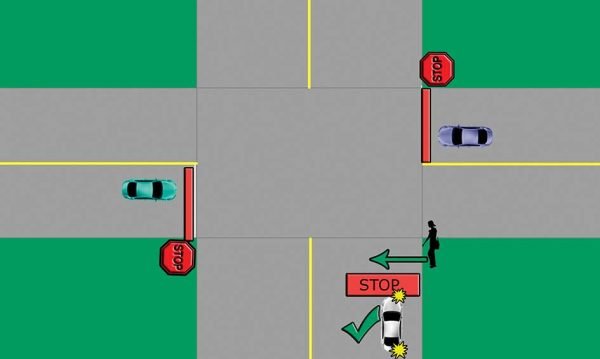 Many moons ago, Carmen became an ICBC-approved driving instructor at the age of 22 in North Vancouver, and has spent many years working with new and experienced drivers around the lower mainland. She can be found reading the Motor Vehicle Act for fun while receiving strange looks from others. May the quest for great driving continue!