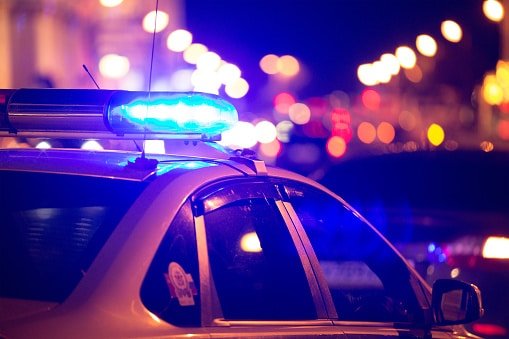 Modified "Slow Down & Move Over" Law In Effect January 1, 15 British Columbia
A reminder to drivers that effective January 1, 2015 the updated Slow Down & Move Over law will come into effect.
This means drivers are legally required to move over to another lane if available and slow their vehicle whenever vehicles flashing a red, blue, or yellow/amber light are on the road. This is to protect emergency and roadside workers of many types. The new law has been amended to include garbage collectors, animal control, land surveyors, road maintenance workers, utility workers, as well as police, fire, ambulance crews, tow trucks, commercial vehicle safety enforcement vehicles, park rangers, and conservation officers.
Since 2001, almost 50 emergency workers have been killed or seriously injured while helping people on BC's roads. 
When a driver is approaching or passing a stopped emergency vehicle with flashing lights on a roadway, the BC Motor Vehicle Act Regulations requires drivers traveling in both directions to:
Drive at no more than 70 km/h where speed limit is 80 km/h or more
Or
Drive at no more than 40 km/h where speed limit is less than 80 km/h
In addition, while driving on a multi-lane road, drivers also need to switch to another lane to allow an official vehicle safe and quick passage.
Under the B.C. Motor Vehicle Act Regulations, those caught in violation could be subject to a $173 fine and three point penalty in their driving record. Criminal Code charges are also possible if the incident is serious.
Many moons ago, Carmen became an ICBC-approved driving instructor at the age of 22 in North Vancouver, and has spent many years working with new and experienced drivers around the lower mainland. She can be found reading the Motor Vehicle Act for fun while receiving strange looks from others. May the quest for great driving continue!