How To Be a Cool, Glow-in-the-Dark Pedestrian
Too many pedestrian incidents lately 🙁
Some tips and some ideas for pedestrians to be more seen and stay safe.
ICBC's Tips for Pedestrians
Safety is up to all of us #walksafebc
Always make eye contact with drivers and never assume that a driver has seen you.

Remove your headphones and focus your full attention on what's happening around you as drivers may not stop or obey traffic signals. Leave your phone alone.

Be careful at intersections and watch for drivers turning left or right through the crosswalk. Drivers may be focused on oncoming traffic instead of scanning for you.

Always cross at designated crosswalks – never mid-block. Follow pedestrian signs and traffic signals and never cross once the signal has turned yellow or red.​

Wear reflective clothing or gear and flashlights to make it easier for drivers to see you in wet weather, at dusk and at night.

On rural roads without sidewalks, make yourself visible and always walk facing traffic so you can see oncoming drivers.
Why are you wearing all black, with a black umbrella? Drivers don't crash into pedestrians that they can see. Why not light yourself up a bit? 
How about an LED Umbrella? *May double as lightsaber*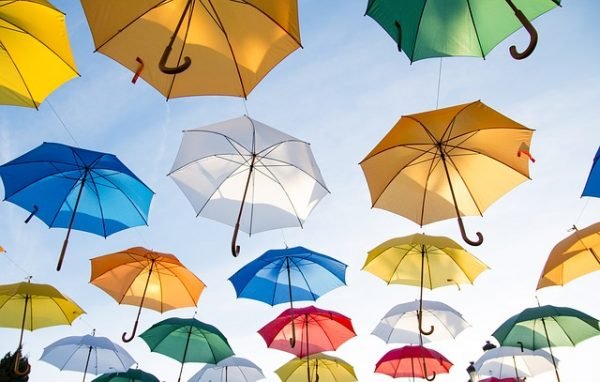 In the area of Sapperton (New Westminster)
Transit Police
If you stop by our headquarters beside Sapperton SkyTrain station during our front counter hours (8-4 M-F) you can ask for a free reflective slap-bracelet.
How about a psychedelic Bike?
Slow down, take your time, check carefully before turning left and right at intersections and PLEASE be safe and be Kind in the Fall/Winter Weather
Tags In
Many moons ago, Carmen became an ICBC-approved driving instructor at the age of 22 in North Vancouver, and has spent many years working with new and experienced drivers around the lower mainland. She can be found reading the Motor Vehicle Act for fun while receiving strange looks from others. May the quest for great driving continue!