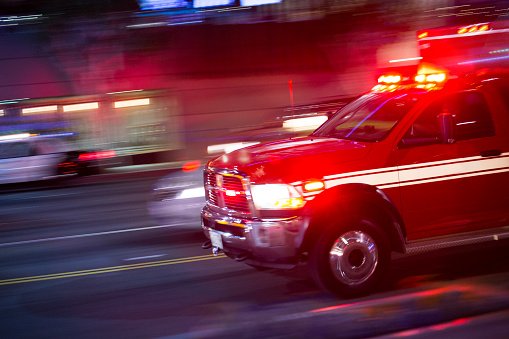 How to deal with Emergency Vehicles – basic guidelines for drivers
Did you know that if you're driving past a stopped emergency vehicle with lights flashing you are required by BC law to slow down and move over if possible?
If you're driving on a road where the speed limit is 80 km/hr or higher, slow to 70 km/hr.
If you're driving on a road where the speed limit is below 80 km/hr, slow to 40 km/hr.
If there is another lane going in the same direction, move into it if safe.
This applies to stopped police vehicles, ambulance vehicles, fire vehicles, commercial safety and enforcement vehicles, transportation inspectors, park rangers, & conservation officers, but this is probably a good rule to follow for ANY type of vehicle/person stopped on the side of the road.
Penalties for not slowing down and moving over: $148 + 3 penalty points.
Between 2001 and 2007, 21 emergency workers were injured or killed on B.C. roads.
A video is worth a thousand words – 
Reference:
BC to have Slow down, Move over Law – DriveSmartBC
Yielding to an Emergency Vehicle – DriveSmartBC
Emergency Vehicle Signals – DriveSmartBC
Many moons ago, Carmen became an ICBC-approved driving instructor at the age of 22 in North Vancouver, and has spent many years working with new and experienced drivers around the lower mainland. She can be found reading the Motor Vehicle Act for fun while receiving strange looks from others. May the quest for great driving continue!