Airbags
Did you know that an airbag deploys at a speed of roughly 300 km/hr?
So, avoid hooking the wheel and allowing passengers to rest their feet on the dashboard, just in case.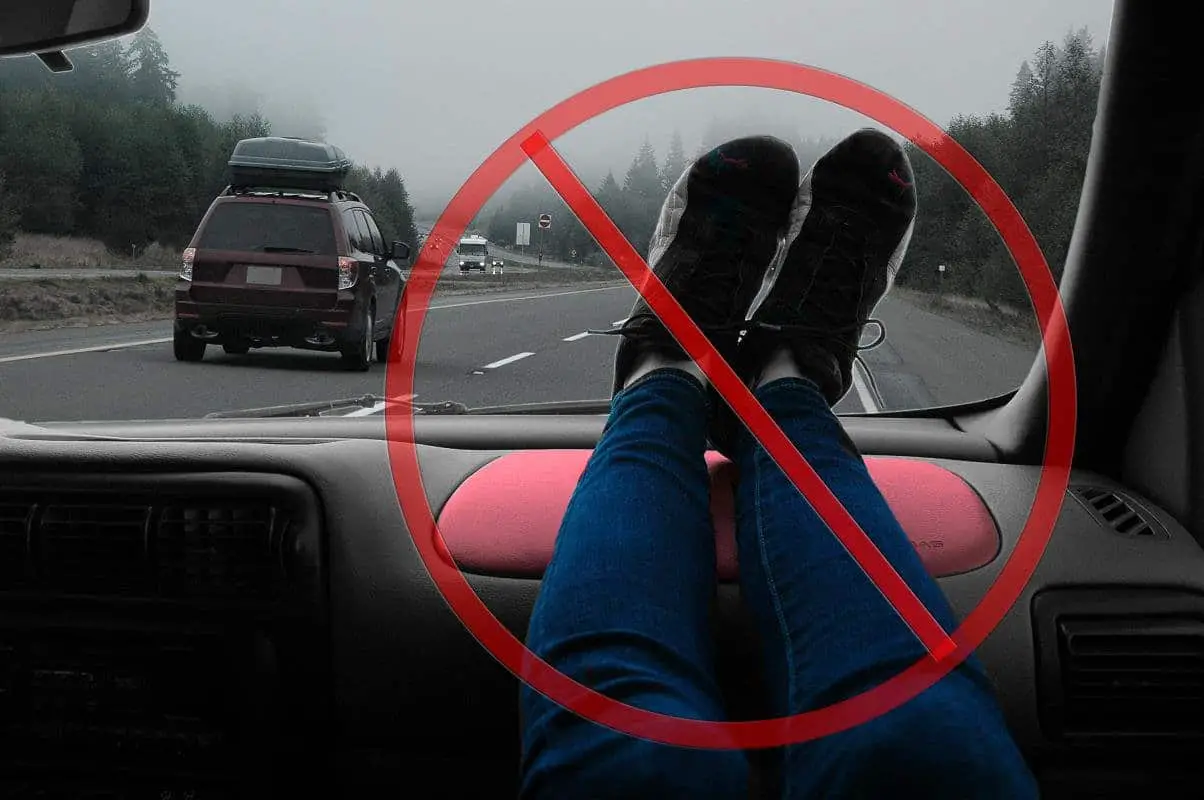 No feet allowed!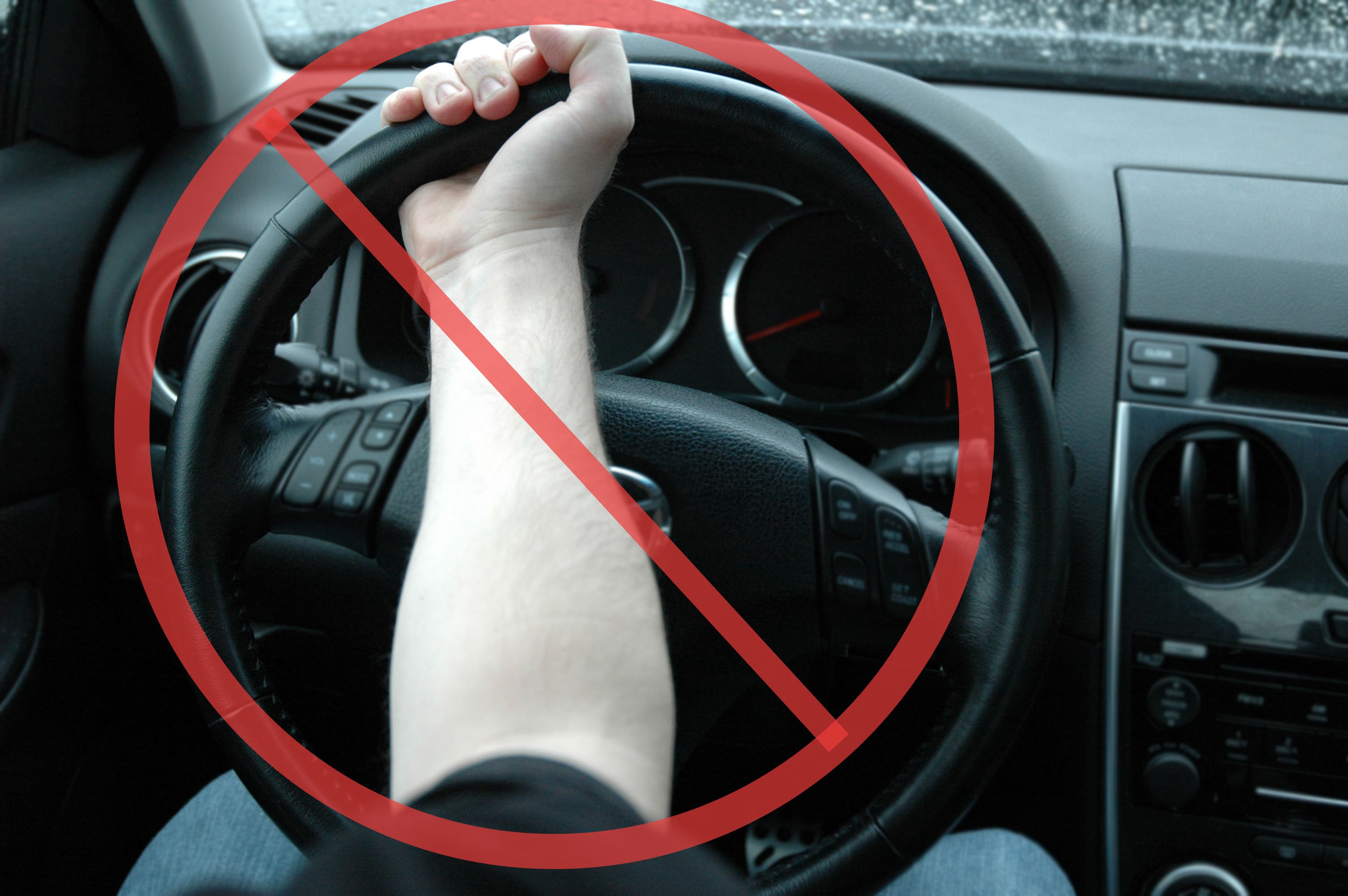 Avoid "hooking" the steering wheel like this. Steering wheels go in circles; arms don't.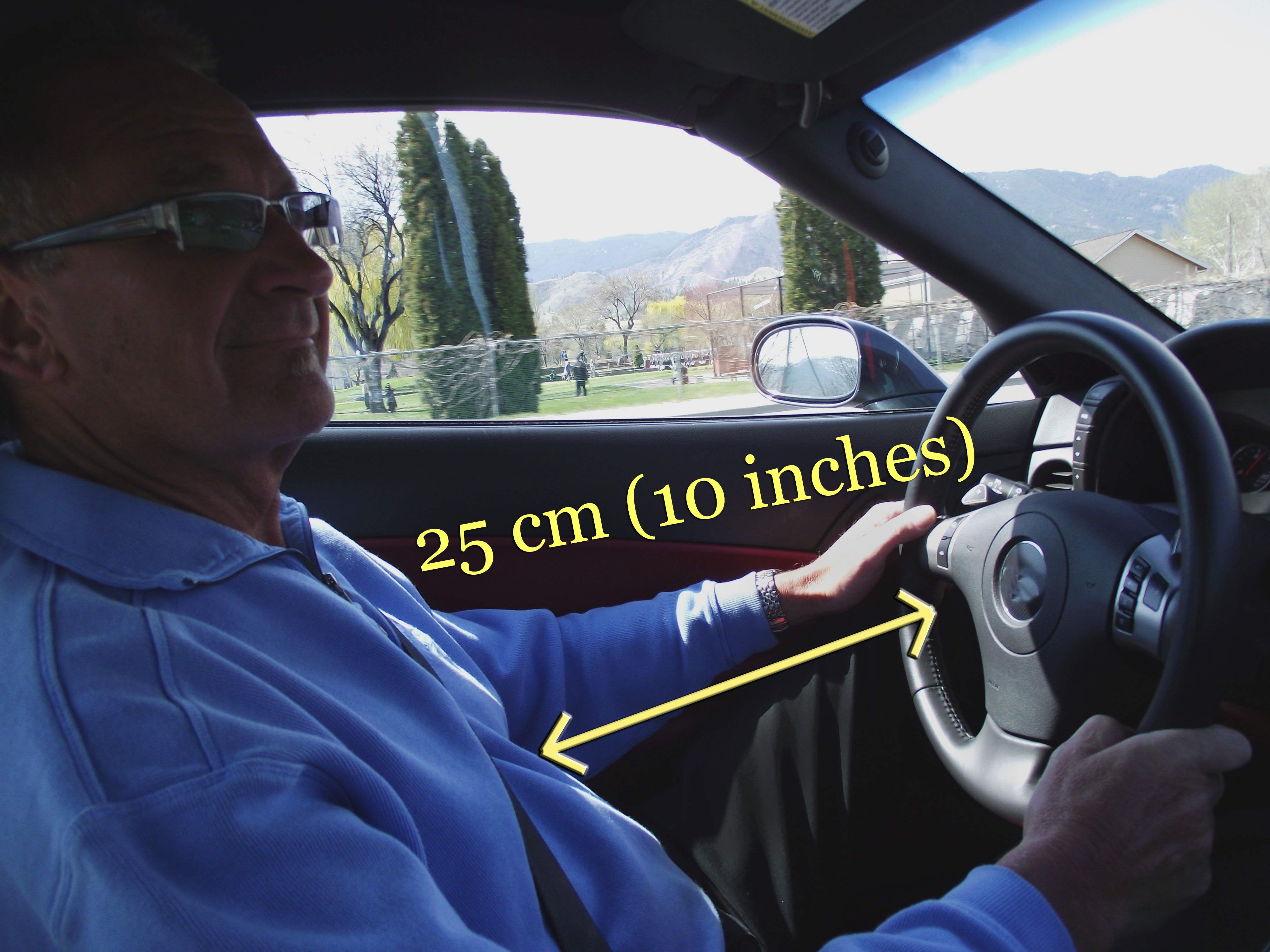 Make sure you are sitting at least 25 cm (10 in) away from the steering wheel air bag.
Pedals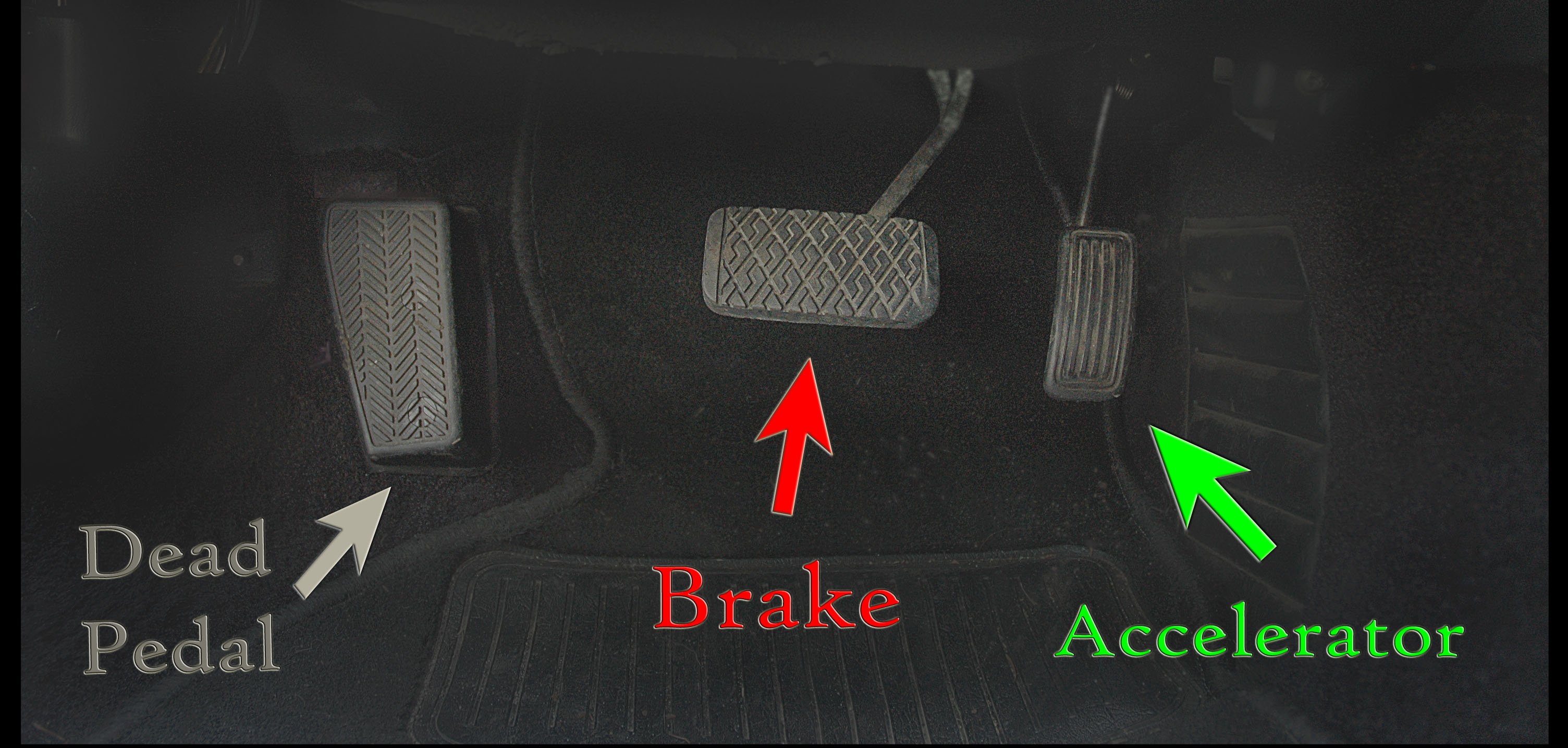 Automatic vehicle pedals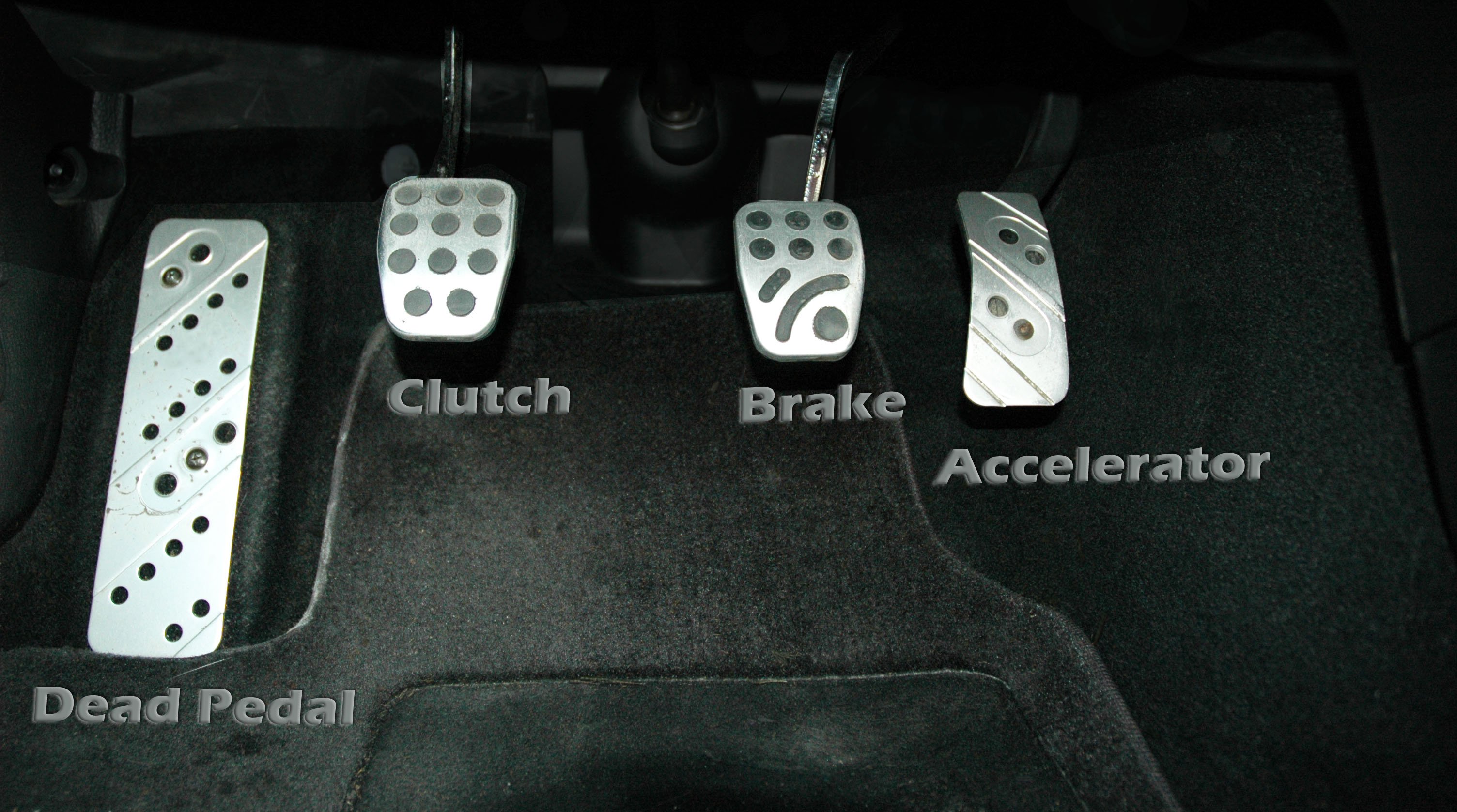 Standard vehicle pedals
Approaching your vehicle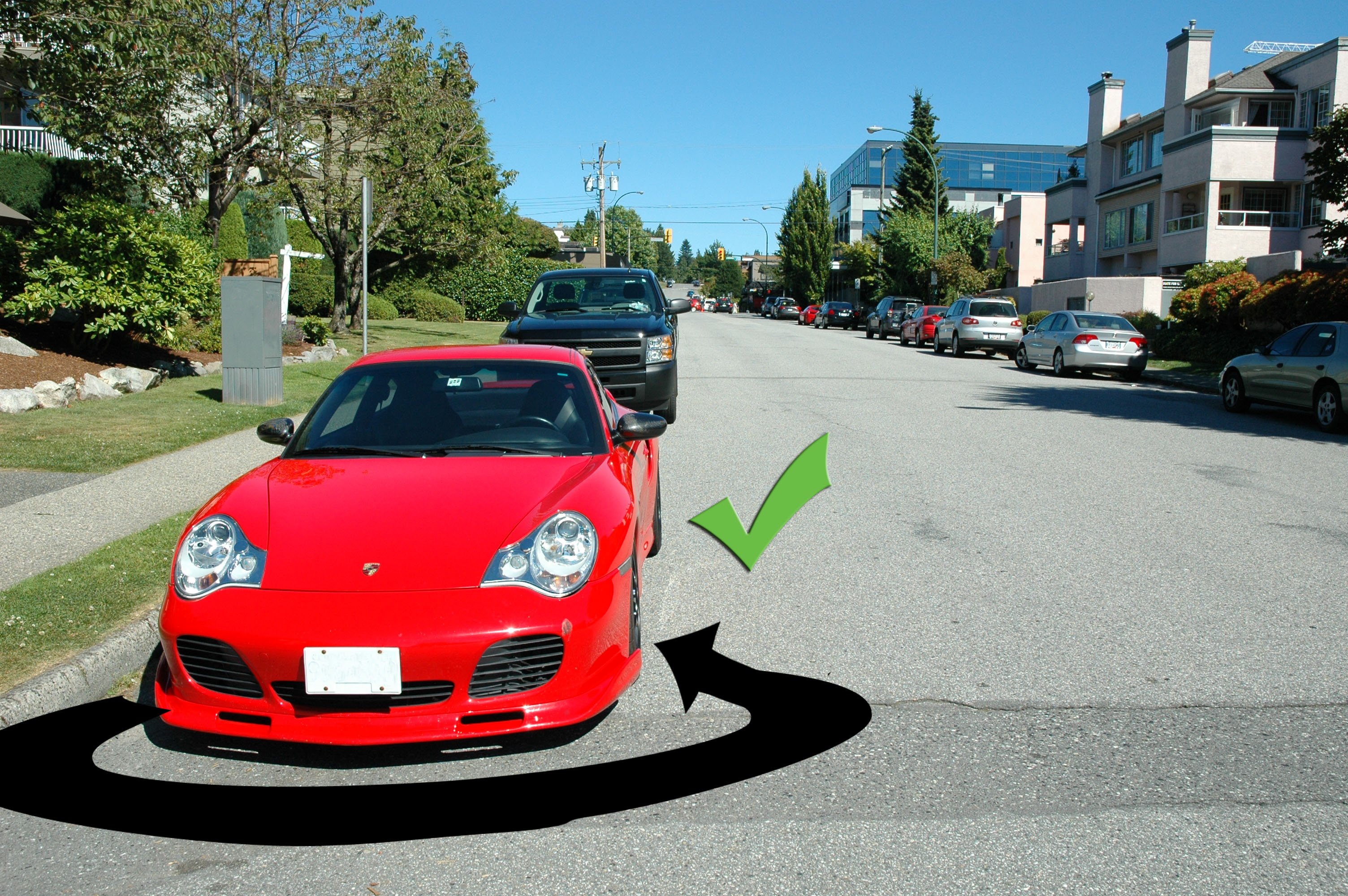 If you will be driving forwards, make sure to walk around the front of the car and face the traffic that is driving closest to you.
Check all tires and the blind area in front and only open the door when safe.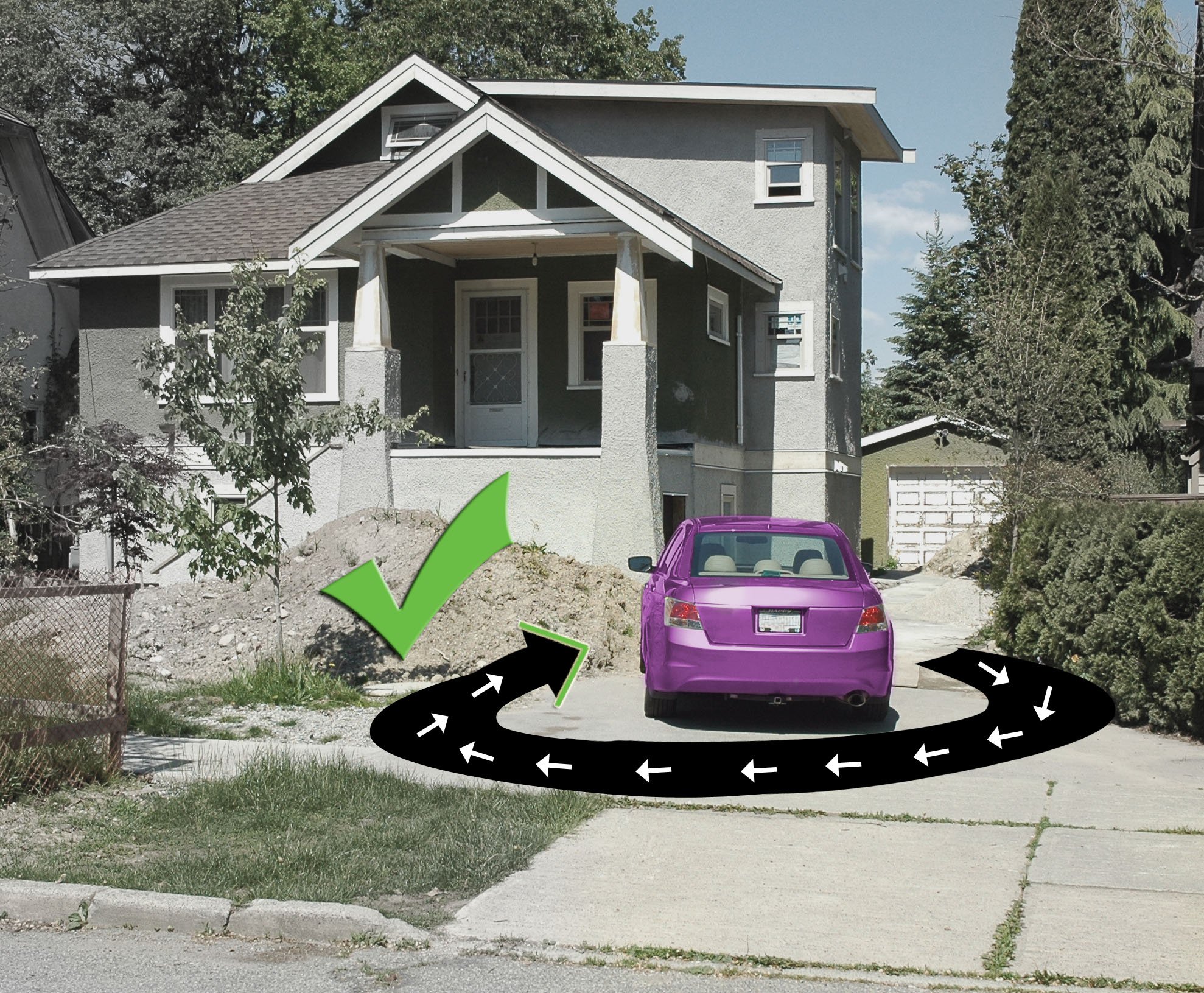 If you will be reversing (out of a driveway for example) be sure to walk around the back of the car and check for
things that may be behind your vehicle, and check all tires for tread & pressure, and the path between the tires.
Blind Zones
Blind zones are areas in front, behind, and beside you that you can not see at all when driving. These areas look
deceiving; things appear to be a lot closer than they actually are. Say I'm sitting in my vehicle and I'm wondering
how much room is in front. How much does it look like? If I can just see the bottom of the tires of the white car touching
the pavement, is that enough room for me to pull away from the curb? It looks close…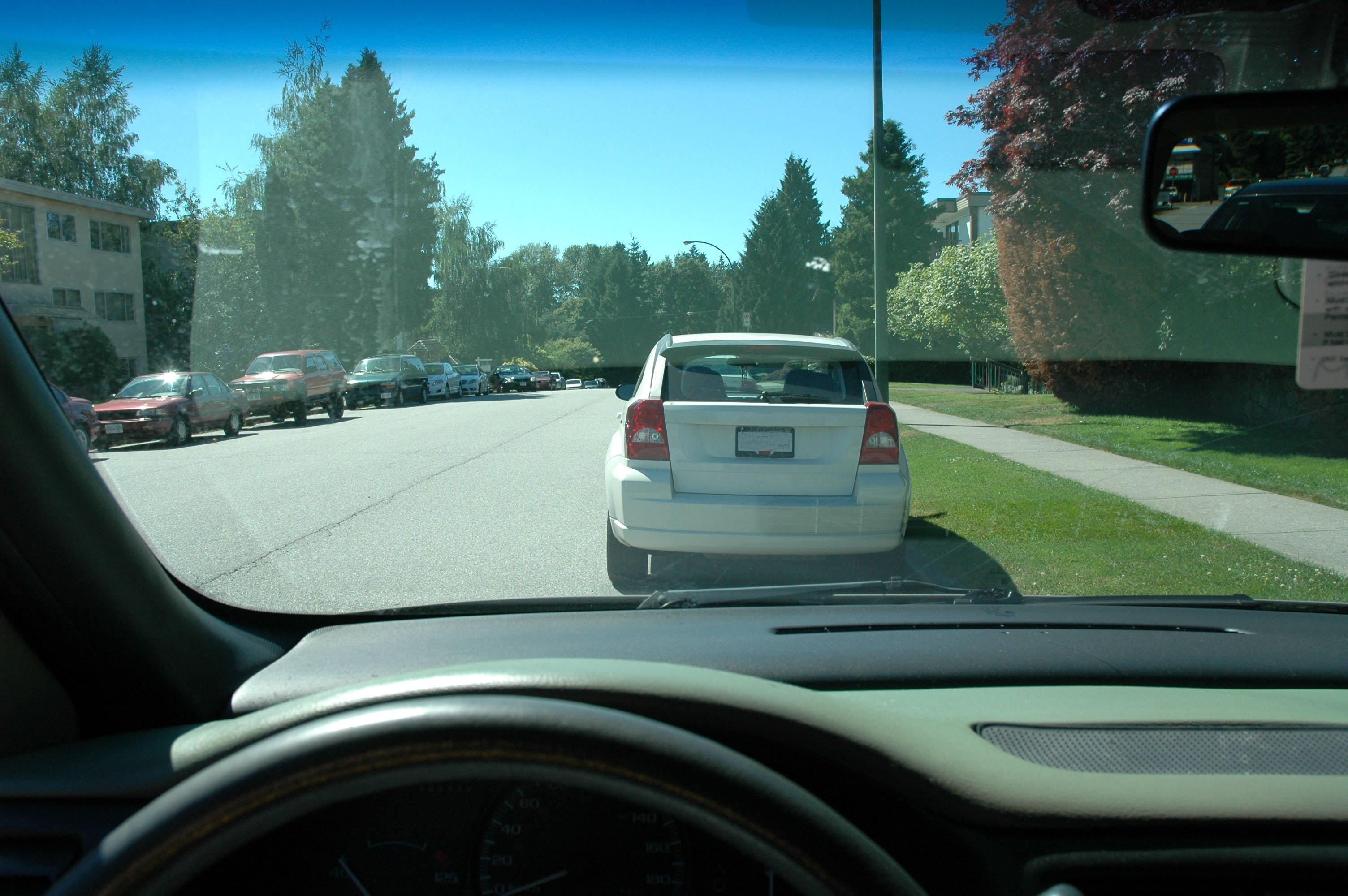 If I get out of my car and look, this is how much room is actually there. It's a
lot more than what it looks like when sitting in the car.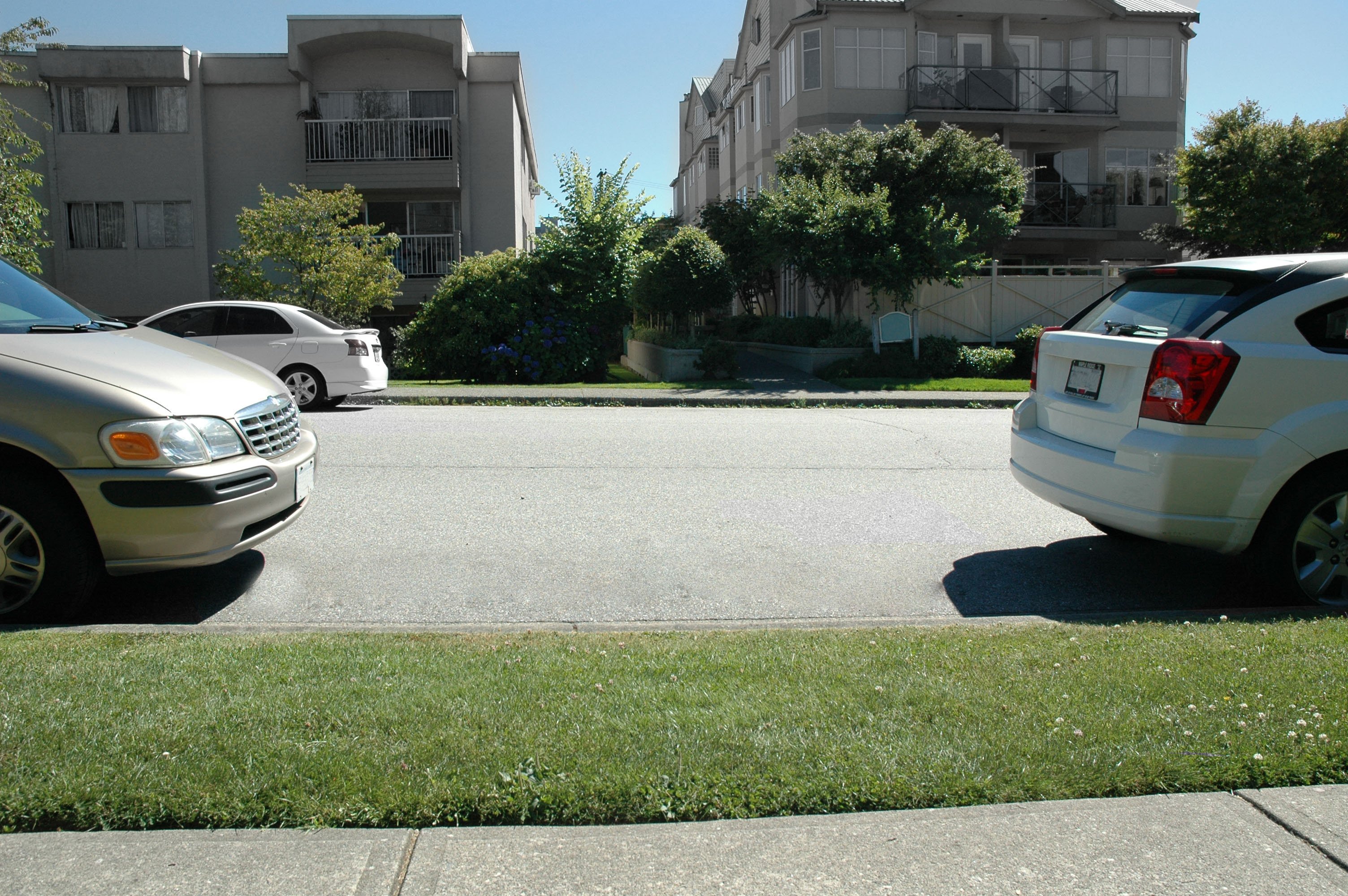 I can probably pull away from this position without needing to reverse. If you aren't sure,
it is better to be safe than sorry.
This blind zone will vary in size depending on your vehicle, the height of the driver, the height of the
seat, and the length of the front of the car. However, in most cases there is a significantly larger
space in front than what it appears to be. The only way to find out for sure is to park your car so
that you can just see the tires touching the pavement (car in front of you) and then get out and take a look.
Typical Dashboard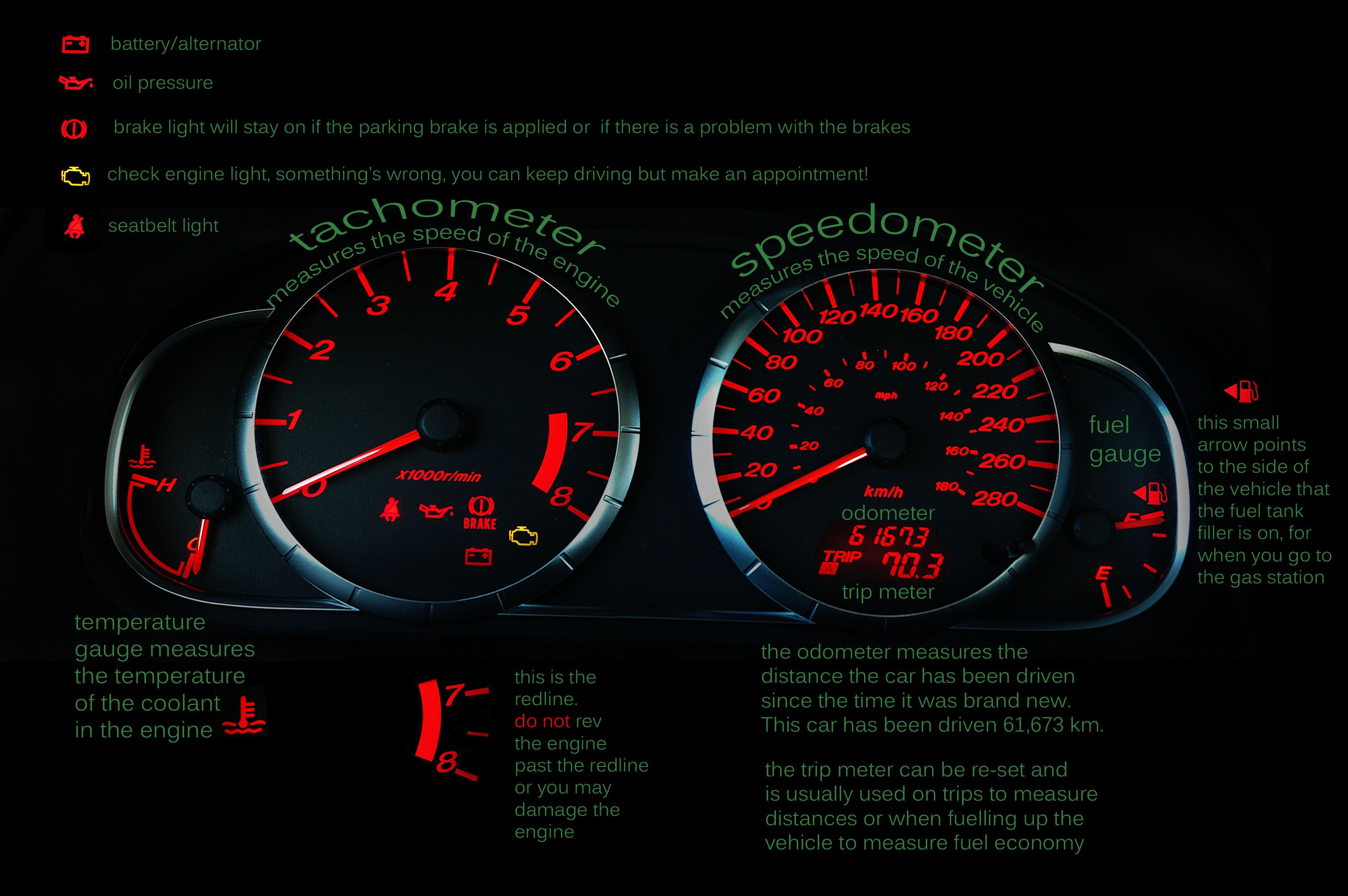 How to turn on your turn signals